Do you want to take your business to the next level in the coming time? If your answer is yes then by now you have given a thought to all the possible ways of doing so. In all those options, one must have popped out in your mind which is creating a website. But creating a website for your business is not enough to make your business succeed by Engage Customers on WordPress. You will have to make a strategy that you can use to attract as many visitors to your website as possible. And in this process of gaining visitors plugins play a very important role. With the help of the right set of WordPress plugins, you can easily make your website grow. So for your convenience here we have compiled a list of a few must-have plugins for a WordPress website. All of these plugins serve different purposes. 
Best 7 WordPress Plugins for a Website (Free & Paid)
No matter what type your website is, it will always need a way that you can provide your visitors so that they can communicate with you. This easiest way of doing so is using a contact form. And you can use WPForms to add the contact form to your website effortlessly.  It is a user-friendly option as it works on the drag and drop approach.
With this WordPress plugins, you will be able to create contact forms, surveys, email subscription forms, forms for online ordering, polls, payment forms, etc. And for this, you will not have to do much. This can be done in a few simple clicks. 
You can easily integrate WPForms with almost every marketing and payment platform that is popular. And it will not take you more than five minutes to create a form according to your requirements.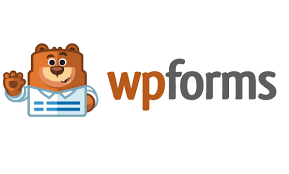 With this plugin, you get many additional features like you will be able to create a custom user registration form and login page for your WordPress website.
More than three million websites are using this plugin to create powerful forms. If you have limited requirements then you can go for the free version of the plugin which is called WPForms Lite. And if you have more advanced requirements then you should go for a paid version. In this version, you will get a bunch of powerful features that will help you to boost your conversion rate.
SEO is one of the most important aspects of any website. It helps you to increase the overall traffic of your website and get more visitors. And this is a fact that if you get more visitors then you will have a higher conversion rate. If you are using WordPress as the platform for your website then it means you have already taken a step ahead in the process of making your website SEO optimized. Because the platform is already SEO friendly. But if you will keep using the best SEO practices then you can get a significant increase in the overall visitor count of your website. 


There is also an option to use different plugins for SEO purposes. There are so many options available. Some of them are Yoast SEO, All in One SEO, etc. Yoast SEO is the most commonly used one. This plugin provides the maximum features. It has a lot of powerful features that will definitely help you to improve the on-page SEO of your website.
With the help of this plugin, you can carry out a variety of tasks including adding meta tags, creating site maps, social media optimization, etc. 
This plugin also has an amazing feature for redirecting. With this, you can easily create 301 redirects which is extremely helpful. It also figures out if there are any changes in the URLs and then creates auto-redirect. This way there will be no broken pages or links on the website.
The ultimate goal of every website is to achieve a higher conversion rate. For this, you can use any plugin for conversion rate optimization. There are many options available. OptinMonster is one of those plugins. With the help of this plugin, you can easily convert the website visitors that are leaving your website without exploring it properly into email subscribers and customers. It helps you to build your subscribers list at a great speed.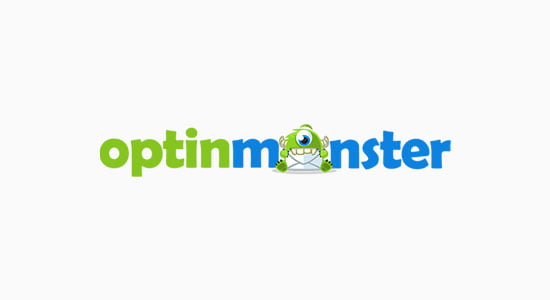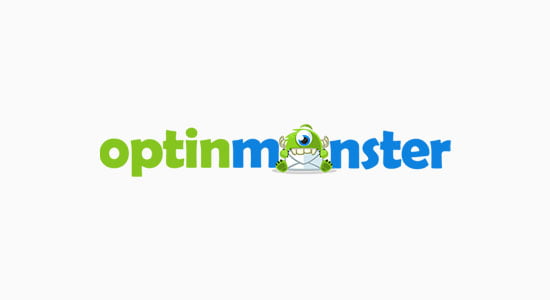 This plugin comes bundled with ready opt-in forms. These forms ensure a higher conversion rate for your website. You can also customize those forms before using them as this plugin uses a drag and drop approach. It also has an amazing feature that is for display targeting. This will allow you to customize the campaigns for each user. This way you will be able to show the right message at the right time.
This plugin gives endless opportunities for all different types of websites whether it is a business website, portfolio, an online store, or a blog. If you are looking for a way to convert your website visitors into potential customers then OptinMonster makes a perfect fit for you. This plugin can also help you to reduce the chances of abandoning cart items, increase conversion and increase the list of email subscribers. 
No matter what type of online business you are running with the help of your website but security is the most important aspect in every case. Keeping the website's data and information of the visitors secure is always the top priority. Although WordPress provides enough security by default to protect your website, it is always better to put an extra layer of protection. For this, you can use any security plugin from the WordPress repository. Sucuri is one such security plugin. With this you can give an overall protection to your website.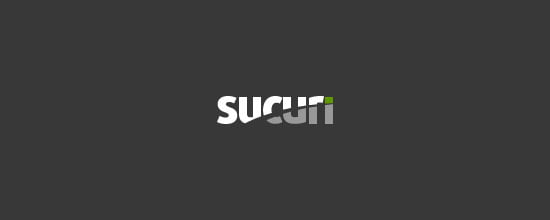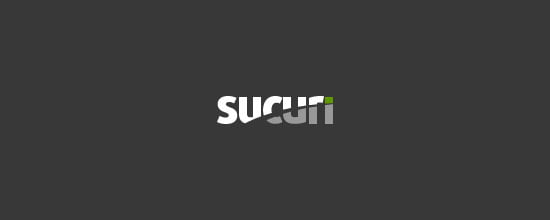 All you have to do is install this plugin and everything will be taken care of. This includes monitoring and keeping your website protected against DDoS attacks, any kind of malware, unauthorized access attempts or brute force etc. Adding a firewall to your website is a must in every case. It will help you to stop a whole lot of different attacks on your website even before they start. 
Caching is an important step in the process of optimizing the overall performance of your website. In WordPress, you can use any good caching plugin so that you can get it done effortlessly. WP Rocket is one such plugin. With the help of this you can instantly improve the speed and overall performance of your WordPress website. And most importantly you will not require any special technical skills for this.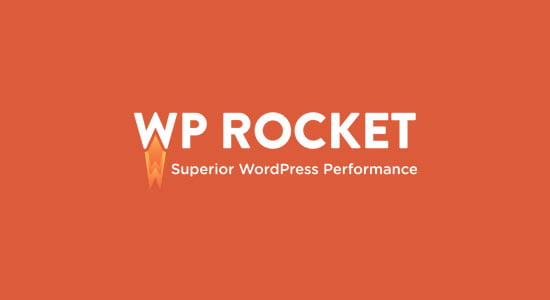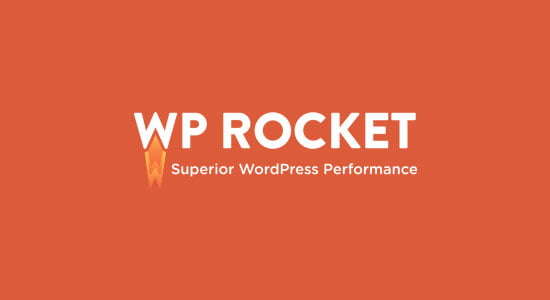 In this plugin, all the recommended caching settings are turned on by default. These settings include caching for posts and pages, cache pre-loading etc. There is also an option for you to turn on some other features including support for Content Delivery Network, Prefetching the DNS, the process of unifying, etc. This way you can easily improve page load times.
This plugin does not get triggered to save pages in the cache when the user makes a request for a page. It automatically crawls and builds the cache for your website. This way you will be able to see a significant improvement in the overall performance of your website.
The appearance of any website is the result of the theme that is being used in it. If you need to make any changes to the overall look of your website then you will have to make changes to the theme. And for this, you will have to make the changes to the CSS. To do it efficiently you should have a good understanding of CSS. But this can be a difficult and time-consuming task to learn CSS. So the other option you have is to use a plugin in order to make some changes to the CSS of your WordPress theme.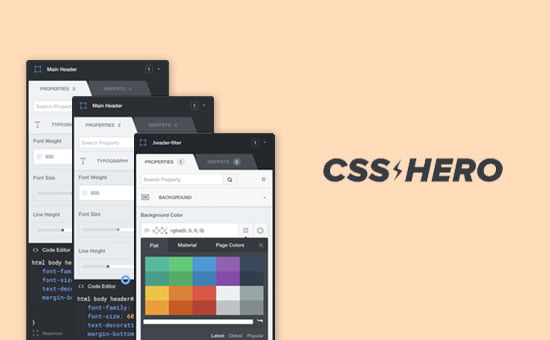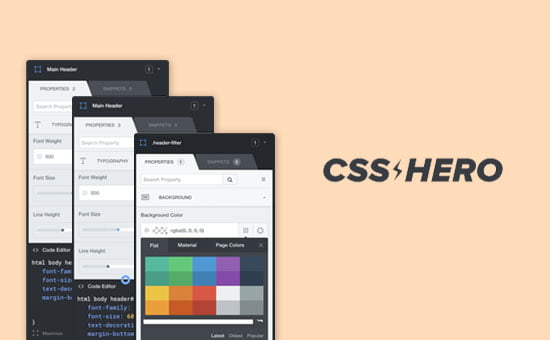 CSS Hero is one of all the available options. With the help of this plugin, you can customize your WordPress theme according to you. And the good thing is, you will not have to dip your hands in the coding for doing so. 
This plugin is a little bit difficult to use as it does not use a drag and drop approach but it offers a lot of powerful features. With this, you can customize the theme of your WordPress website to match your needs within a few minutes.
It is always a good idea to turn on the maintenance mode before making any major changes to your website. This way you make sure that your visitors get a proper detailed message instead of a broken web page when they visit your website during the time you are making the changes to it. Turning on the maintenance mode becomes much easier when you do it with the help of a plugin. SeedProd is a good WordPress plugin for maintenance mode. This way you can generate leads and grow your website even when it is not available.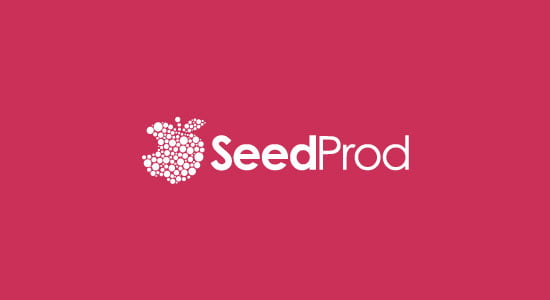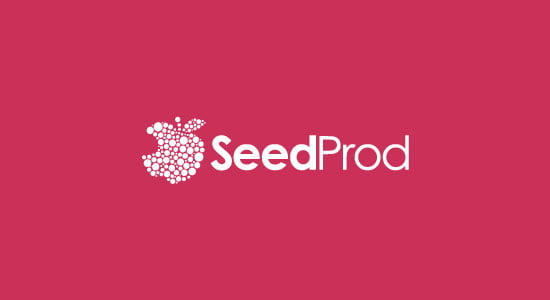 You can use SeedProd to create an informative coming soon page for your website when it is under construction. This plugin comes included with amazing features including seamless integration with email marketing tools, social media integration, etc. Along with this, you also get a bunch of templates to choose from.
Do you want to have a set of all the required office applications in one place? If yes then G Suite is the right option for you. With this plugin, you get access to different web applications that are created by Google.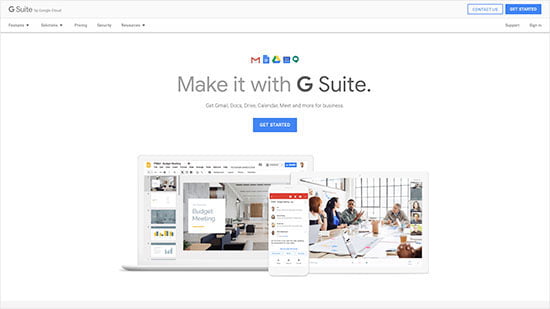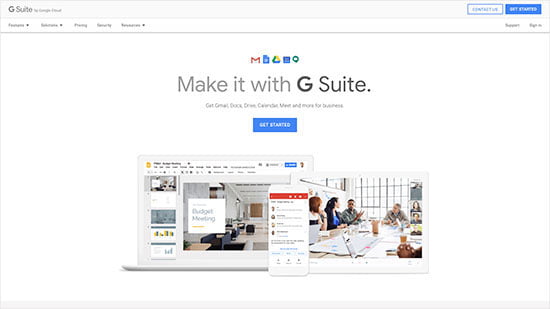 With the help of G Suite, you can save a lot of money. this way you will also be able to use professional email addresses with your own business domain name. And that too in Gmail.
Want to use a plugin that can also work as an overall marketing tool? If yes then SEMRush is your option to go. This is suitable for all types of websites whether it is a business website, portfolio or a blog. This plugin can help you to do a lot of things including SEO optimization, create paid campaigns, design traffic strategy and content etc.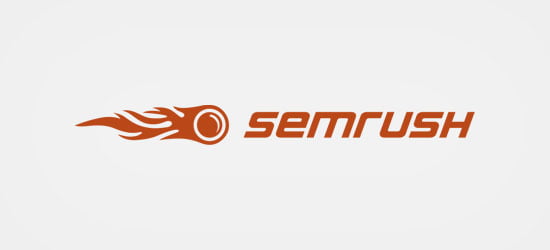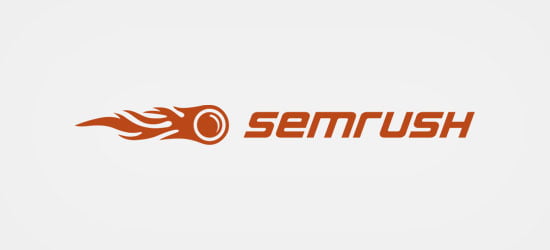 With the help of this plugin, you can also collect and keep all the necessary information about your competitors in one place. This way you can easily outrank your competitors and make a unique identity in the industry.
This plugin also helps you with keyword research, backlink creation and auditing, tracking your brand mentions, competitors monitoring etc. With this, you can also find out which are your best-performing pages and posts on social platforms. This plugin can help you with many other things as well and can prove to be the best option if you seriously want your business to grow.
Do you want to add a personal touch to your website for the visitors? If yes then you must have started thinking of ways of doing so. The best way of doing so is to provide your visitors a way by which they can get their queries answered instantly. It is important for the growth of your website. This way your visitors will remain on your website for longer and they will have a better understanding of your products and services. For this, you will require a plugin that supports live chat. LiveChat is one of the best plugins for this purpose. It is very easy to use and you can add the live chat functionality on your website within a few clicks.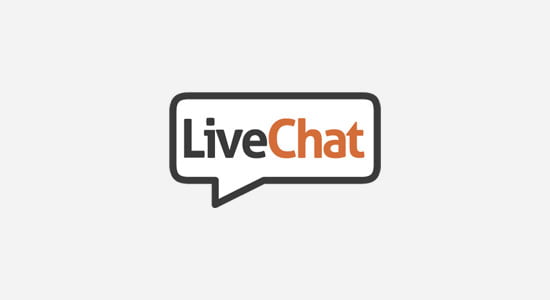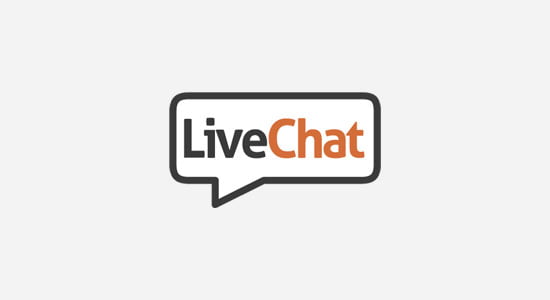 These plugins come with a lot of options for customization. You can make slight changes to it so that it makes a perfect fit for your requirements. This way it will be very easy for you to provide real-time support to your visitors.
You can also integrate this plugin with your CRM, current support software, and other tools that you are using. The seamless integration provided by this plugin is one of the key features. 
By default, the WordPress platform utilizes the PHP mail function to send messages. The issue is that either WordPress facilitating organizations don't have this element arrangement appropriately, or they square it to forestall misuse. 


This simply means that your WordPress website will not be able to send any emails to you and your customers. 
In order to fix this issue, you can use the WP Mail SMTP plugin. This plugin sends all the mails with the help of a legitimate SMTP mail server. 
As a matter of course, WordPress doesn't permit you to handily make a multilingual site. This is a test for organizations that take into account a multilingual client base in various geographic areas.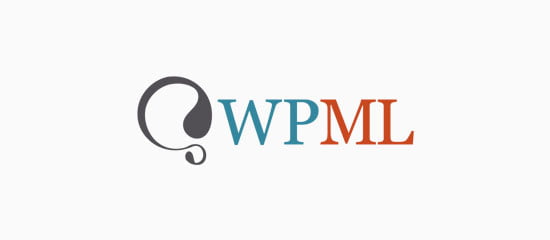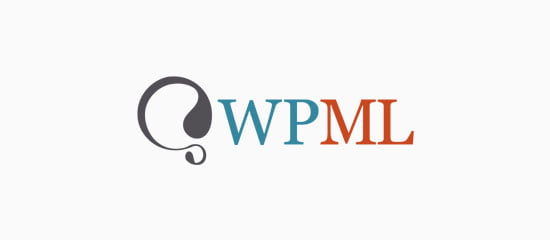 This is the place you'll require WPML. It is a WordPress multilingual module that permits you to handily make multilingual sites with WordPress. 
It is anything but difficult to utilize, SEO well disposed, and encourages you to effectively make content in various dialects.
Do you want to add buttons on your website for social media platforms? You can do so effortlessly with the help of a plugin. Shared Counts is one of the best plugins for this purpose. 
It additionally shows share checks, which causes you to add social confirmation to your site. 

Although there are a bunch of paid plugins for this purpose but this plugin is better than all of them when it comes to code quality and execution.
SharedCount is a very popular plugin for this purpose because it offers a solution for every type of website. 
Do you want to keep a track of all the visitors to your website? If yes then for this you will have to figure out a way of connecting your website with Google Analytics effortlessly. In this case, you should use a Google Analytics plugin for your website. MonsterInsights is one such plugin that works really well for every type of website. 
Best of all, it gives all of you the significant details that issue directly inside your WordPress dashboard.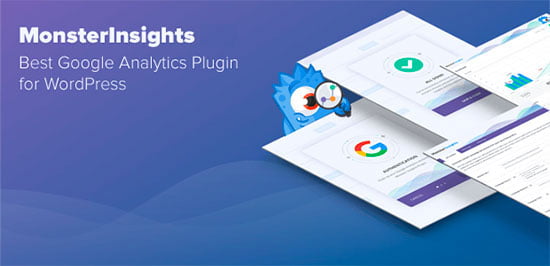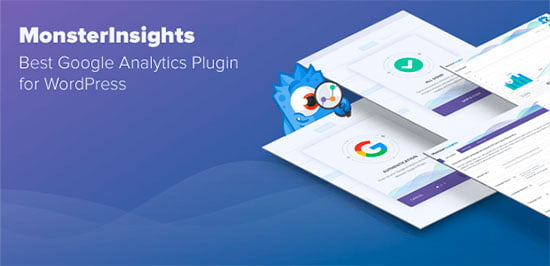 You would then be able to advance your site in a manner to expand your traffic, endorsers, and income. We have itemized controls on the best way to introduce Google Analytics in WordPress, how to utilize Google Analytics to empower eCommerce following, and how to follow client commitment.
If you have limited requirements then you can use the free version of this plugin but if you want access to more advanced features then you can use the paid ones.
Are you looking for a good plugin for link management? If yes then you can pick Pretty Links. This is one of the most popular plugins for this purpose. With this plugin, you can easily manage affiliate links. You can also make them short so that it is easy for you to share and remember them.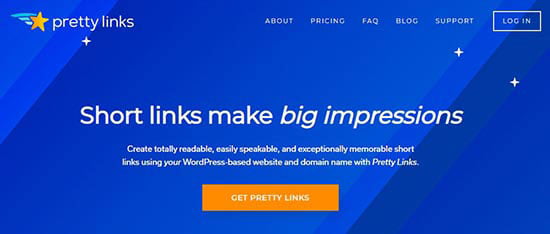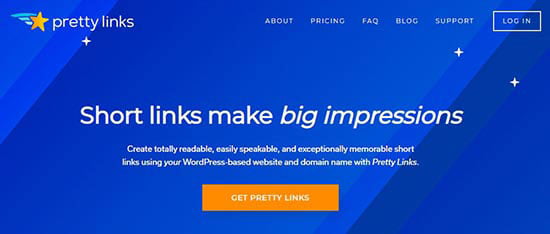 ---
Wrapping Up!
When you create a website for some purpose then you try to do your best to keep all the functionalities. But at times you will feel the need for some extra features on your website. You can add those additional functionalities to your website with the help of elements called plugins. Now the question comes which plugins are good for your website. Here we have given a list of fifteen plugins that you should have in your WordPress website. Each plugin serves a different purpose. 
If there are any questions in your mind about how plugins work or related to any plugin in the above list then this is the case when the need for some expert help arises. Now there is no need to stress yourself by wondering from where you can get that help. We have a large team of skilled WordPress experts who are just one phone call away. For your issues related to WordPress, you can call us on 1-866-332-O276. We are available 24×7. 
---
FAQs:
QA: What is a Plugin?
Ans: A plugin is an element that you install on your website to get some additional functionality. 
QA: Are All plugins free?
Ans: There are both free and paid plugins in the WordPress repository. 
QA: Can you install a third-party plugin?
Ans: Although it is never recommended to use a third party plugin as the WordPress repository has plugins for every purpose. 
QA: Can a plugin cause some compatibility issues?
Ans: Yes. Sometimes plugins can cause compatibility issues.
QA: What are some good SEO plugins?
Ans: All-in-One SEO, Yoast SEO, etc. are some good plugins for SEO.
---
Other Blog you might wish to read: