When you think of creating a website then you get to know the reality that the process is not as easy as it sounds. It involves a lot of different steps and the very first step is choosing a suitable platform to build the website. There are a few things in the standard checklist of a good website building platform. For example, it should be open-source, cost efficient and must provide good consistent support. On the basis of these factors you can shortlist a few options but the difficult part is to choose between these options. With the help of your checklist you must have finalized a few platforms for your website like Joomla, WordPress, Drupal etc. Now if you want to decide which one is better then you will have to go through a detailed Joomla vs WordPress or WordPress vs Drupal vs Joomla comparison. 
Joomla vs. WordPress Compared – Advantages and Disadvantages(2020)
In this article we are going to compare Joomla and WordPress on the basis of different factors.
A Clear Insight: Joomla vs WordPress
By now you must have realized that there are a lot of reasons that convince you to use WordPress to create your website. But it is also an undeniable fact that it is not the only CMS that has so many amazing features. Joomla is not even a step behind. Both of them are open-source, self-hosted platforms for website creation. Each one has its own good and bad points. 
Origin:
WordPress came in 2003 as a blogging platform initially. But it has evolved over the years and now it is a multi-purpose CMS. With the help of this platform you can create any type of website be it a business website, a portfolio website, a blog, or an online store. This is the reason why more than 30 percent of all the websites over the internet are using WordPress. 
Joomla came in 2005 that makes it slightly newer in the space when you compare it to WordPress. This platform is not much behind in the race as it holds the second position in the ranking of CMSs. 


We have further tried to compare WordPress vs Joomla on the basis of the advantages they have. 
Advantages of WordPress:
Ease of Use

: This platform is one of the easiest CMSs present in today's time. Everyone can use it to create a website whether he/she is a professional developer or just a beginner. 

Suitable for Blogging: WordPress was initially launched as a blogging platform but then it evolved with time. But one thing remained the same. It is still very much suitable for blogging purposes

. You can easily create and manage your blog if it is running on the WordPress platform. Other things like selecting a category or creating inner links are also very easy on this platform. 

Extensibility:

This is one of the widest ecosystems. If you want to add some extra functionality to your website then with the help of plugins you can easily do that. There are thousands of different plugins available that you can choose from. 

Consistent Support:

The popularity of this platform also adds an advantage to this platform. It has a large community. And thousands of developers and designers are a part of this community. Whenever you get stuck somewhere, you will be able to find a solution for that very easily. There are so many forums, guides, etc. that will help you whenever you will need it. 

Cost Efficient:

WordPress is a cost-efficient platform. If you are tight on budget then it is your go-to choice to create a website. 
Advantages of Joomla: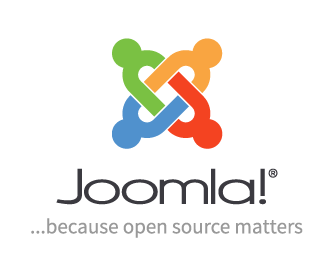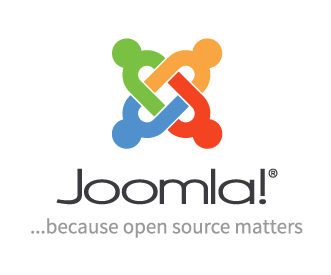 Advanced User Management:

In Joomla, you get access to user access controls that are way more advanced as compared to other website building platforms. The user management is also very extraordinary on this platform. 

Flexibility:

In Joomla, you can add as many components and modules as you want. The main role of these elements is to give you some extra flexibility. This way you can easily display content that does not fall in the standard category. 

Multilingual support:

This web building platform comes with in-built multilingual support. There is no need to use any third-party plugin for that. 

Various Template Options:

This platform allows you to use different templates for different content. There is no necessity of using one theme for the entire website. 
---
Joomla vs WordPress:
Here is a detailed comparison of both the platforms on the basis of some important factors that we keep in mind while making our choice. 
Ease of Use and Learning Curve:
No matter what type of website you are planning to create, ease of use is one of the first things you look for in a platform. Either it is a regular business website that has static content on it or you are planning to build a blog that will have the content that will keep changing; now the technology is so extraordinary that you can get your website up and running within a short period of time. 
Hosting service providers also have an important role to play. Most of the hosts come with WordPress auto-installers. And some of them also come with pre-installed WordPress. This makes the platform very much user friendly. Even if you are just a beginner then you will not have to put in a huge amount of effort to get your website started. With the user-friendly interface, you can start creating the content for your website right at the moment. 
Similar to WordPress, many hosts come with a Joomla auto-installer as well. This makes Joomla equally easy for the installation process. After this, you will have to put in very less effort and time to get your website up and running. Although beginners can face a little bit of difficulty while using Joomla as WordPress is a simpler platform. 
Add-ons:
Although every platform has a whole bunch of amazing features but it is also a usual thing to feel the need for some extra functionality on your website. This is the scenario in which you will feel the need for some add-ons for your website. The good thing is, both Joomla and WordPress come with this option. 
There are many different types of add-ons. You can use them according to your requirements and extend the functionality of your website. 
Add-ons for functionality:

In WordPress, they are called plugins and in Joomla, they are called extensions. 

Add-ons for Aesthetics:

In WordPress, they are called themes and in Joomla, they are called templates.
WordPress has a larger marketplace of these add-ons. The platform gives you access to:
More than 54,000 free plugins and thousands of paid ones. They are available in the official plugin directory of WordPress. 

Over 5,000 free themes and thousands of paid ones. 
On the other hand, Joomla gives you access to:
Approximately 8,000 extensions. All of them are available on the official Joomla extension library. 

A good amount of both free and premium templates. 
Security:
The ultimate purpose of creating a website is to create a digital presence of your business. And this clearly means that no matter what type of website it is, there will be some very important data that you will have to take care of. This is the reason why security is one of the most important aspects that we keep in mind while choosing a suitable platform to create our website. 
Both of the platforms that we are discussing here provide a good amount of security by default. And if you want to add an extra layer of protection then you can also take help from some third-party plugins or extensions. You can add this extra security in both Joomla and WordPress. All you have to do is, find a nice security plugin and then you are all set regardless of the platform that you are using.
---
Wrapping Up!
It is not an uncommon thing to happen that you get confused while choosing the right platform to create a website. It is important to keep all the important factors in mind. There are three names that you must have come across: Joomla, Drupal, and WordPress. If you are also in a state of confusion between your options that you find suitable then you have to go through an in-depth Drupal vs WordPress vs Joomla comparison. Here we have picked Joomla and WordPress and compared them on the basis of different factors. This detailed  Joomla vs WordPress comparison will help you to understand what each of them has to offer. And this way you will be able to understand which platform you should use according to your requirements.
If there are any questions in your mind about any of these two platforms or you want to know more about them then this is the case when the need of some expert help arises. Now there is no need to stress yourself by wondering from where you can get that help. We have a large team of skilled experts who are just one phone call away. For your issues related to WordPress also you can call us on 1-866-332-O276. We are available 24×7 for WordPress support. 
---
FAQs:
Is Joomla an open-source platform for website building?
Yes, it is open source.
Is WordPress open source?
Yes, WordPress as an open-source and self-hosted platform also.
When was Joomla launched?
It was launched in 2005.
When was WordPress launched?
It was launched in 2003.
How many languages are supported in Joomla?
This platform supports more than 75 different languages.
Is it possible to extend the website's functionality in Joomla?
Yes, it is possible. 
---
Other Blog you might wish to read