Do you like to write blogs on WordPress or some other website but not have any website yet?  This is a problem and it needs to change now. That's why we prepared the best collection of the top writer website templates. If you are a blogger, a journalist or anyone who does things related to writing then you will love our list of the best author web templates.
As a writer do you know you can publish an article online? Or even if you are already publishing them online on a CMS like WordPress, have you ever thought about creative web pages and crafting your own website? Making the website attractive is important and the targeted audience who you want should read the blog, will eventually get there. So, with creativity, the traffic will also increase and as a result, the site rankings will eventually improve with time.
This will help search engines like Google to rank your website and eventually have advertisers bring in their ads.
In this article we will talk about the top writer website templates for bloggers:
---
We have put together a list of the very best writer website templates to help you zero down on the next best interface that you want, for your site! Hold on to your seats, because you are now going to witness the old, the new, the latest and the forever favorites of all the writer website templates that there are! 
1. Blackbeard: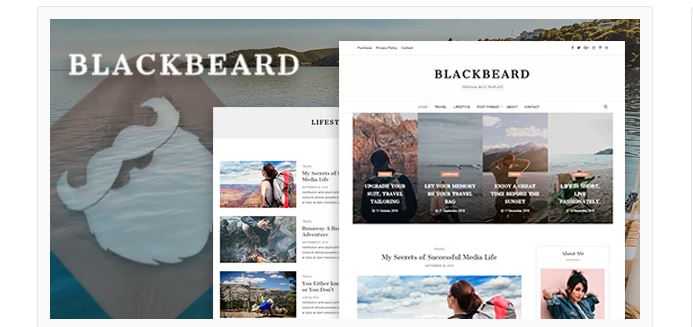 It is clean, simple to use and gives a modern look to the website.
It gives the writer stable experiences and makes the website user-friendly.
Blackbeard works with HTML5, Bootstrap, and CSS3.
Blackbeard adds functionality that makes the website flexible and extensible.
And you can modify this template as per the project request.
Its design is not very hardcore and all the focus is on the user's hard work.  It is compiled with a fantastic web design that will increase the traffic. This writer website template comes with a help file that will guide the user from beginning to end.
PRICE: $10 With 6 months support from PhyDEV
---
2. Panora: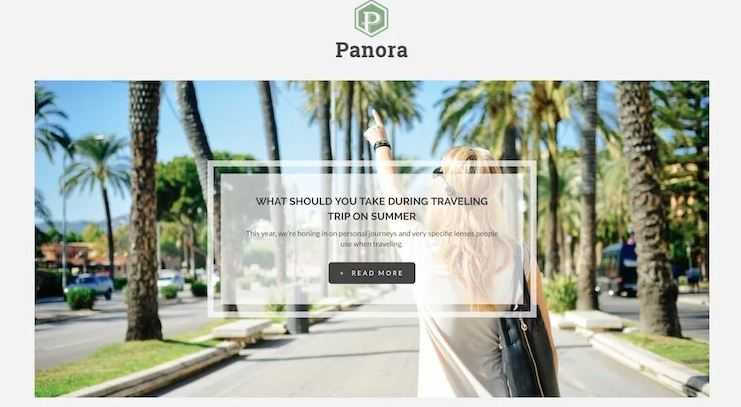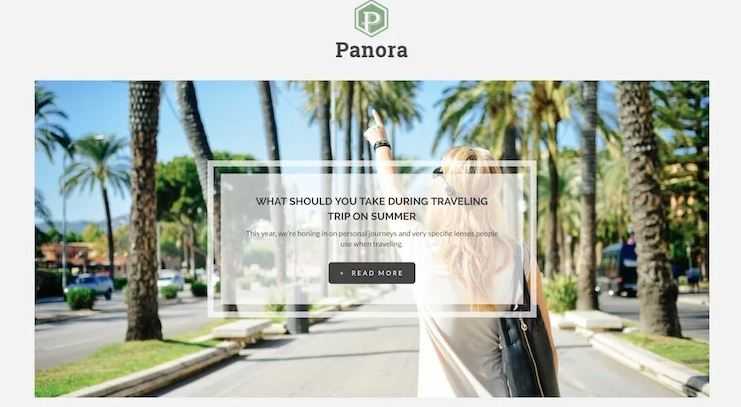 The Panora writer website templates is the best way to connect with the audience and give them the content they want.
This template comes with the three flexible and unique front pages to choose from, for you.
This gives you six more HTML pages to give functionality and everything that your site needs.
It is a customizable template for you which you can alter as the need.
Panora provides plenty of options to make the web pages more attractive and attract traffic. It uses modern technologies and it is also mobile-ready and multiple browsers compatible.  So, this will make the page attractive and it will look great no matter what device you are using.
---
3. Deus: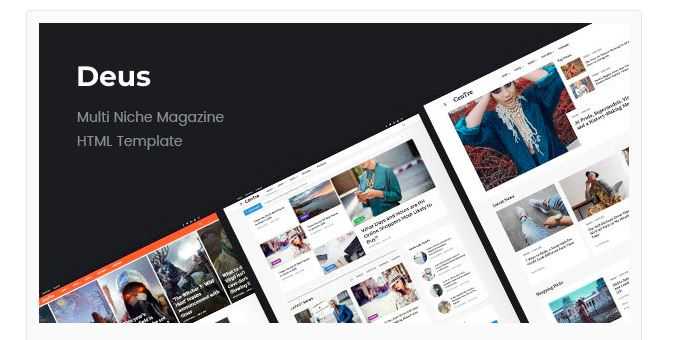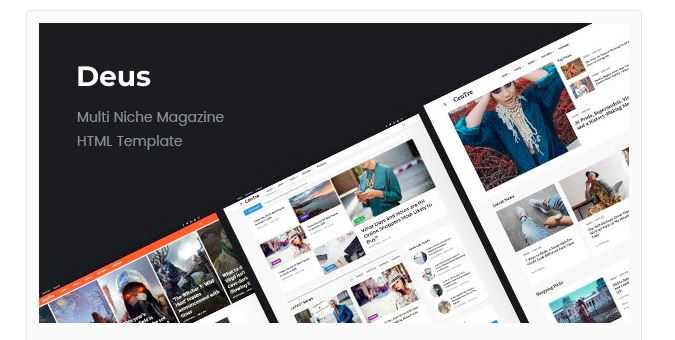 By this tool, you can create any type of newspaper-like pages.
It comes with several demos for you to choose.
In this, you can create several sectional pages like fashion, sports, politics and run them in little to no time.
Deus is a flexible template that supports six different post styles, it supports lots of pre-made widgets, a ton of usable UI components and many more exciting features. This improves the experience of the visitor by providing a fancy and attractive user reading experience of your page. Deus also all devices and browsers compatible.
PRICE: $16 With 6 months support from Envato
---
4. TravelExpress: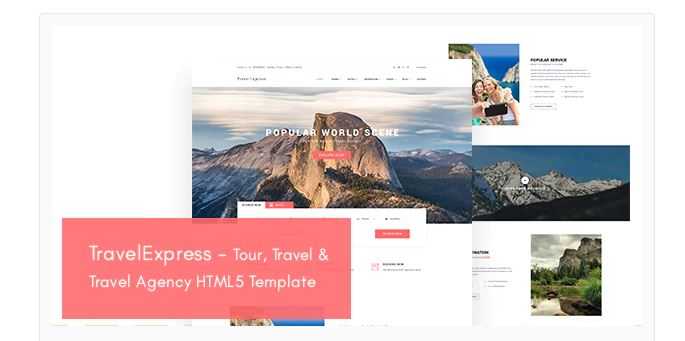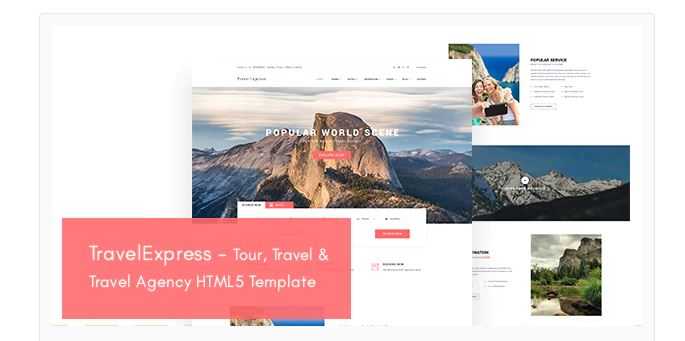 If you are travel enthusiasts and want to make a creative website to tell the world about your traveling experience then TravelExpress is something that will fit for your project.
It is a travel agency website template by default and you can use this template for more things.
it provides beautiful blog styles one is masonry and the other is a sidebar.
If you are a beginner and want to use this writer website templates then you can go for this without any doubt. TravelExpress makes things easy and it is adjustable SEO friendly, it also adds Google maps and features of smooth animations. If you in the travel business or want to start a travel journal consider TravelExpress.
PRICE: $12 With 6 months support from Bangladevs
---
5. News Today: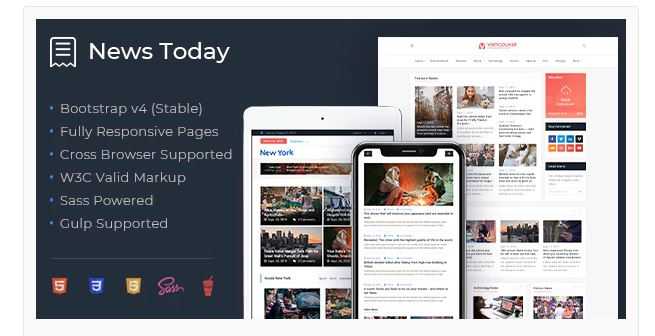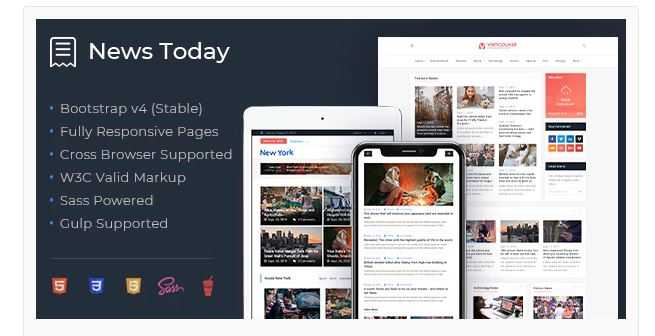 As a writer instead of writing for yourself, you can express yourself on the webs and it will reach out to the world. With consistency and patience, who knows you can do something amazing in the future.
As the name suggests NewsToday is the writer website templates. It is built using Bootstrap, CSS3, Sass, HTML5 and support gulp.
It provides three home demos and a lot of inner pages.
And to every user of NewsToday is provided with free updates to keep the page fresh forever.
PRICE: $12 With 6 months support from brainmadlabs.
---
6. Newspoint: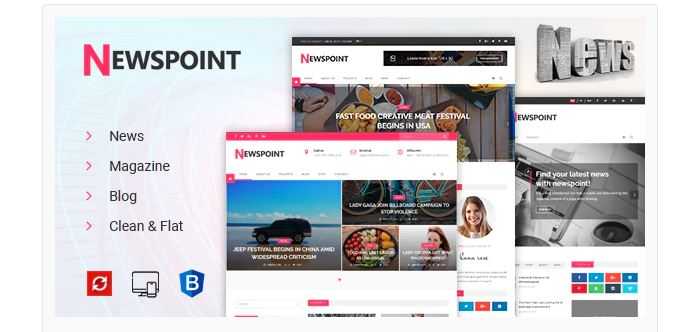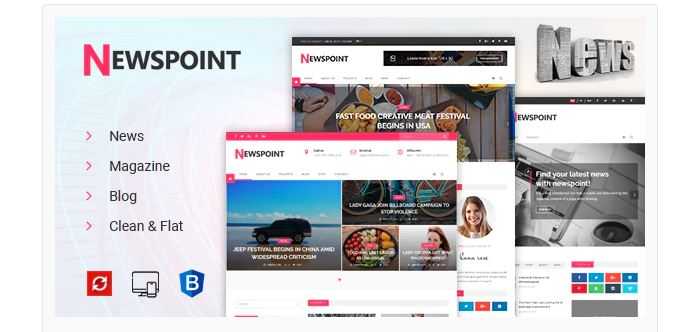 The things you write are important and to bring them to the readers is a must and to deliver it to the world, Newspoint writer website templates helps you. So, why build a page from scratch when you have everything readymade. This makes the page live quickly.
Newspoint basically the user's eye where you want them to go. Newspoint is always responsive and attractive and is compatible with whether the user is using a desktop or a mobile device.
PRICE: $15 With 6 months support from noor­_tech.
---
7. Cryptomag: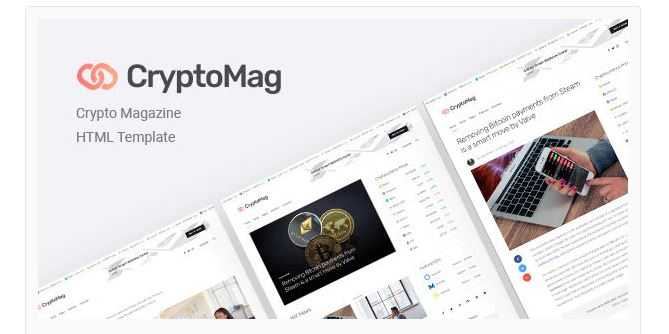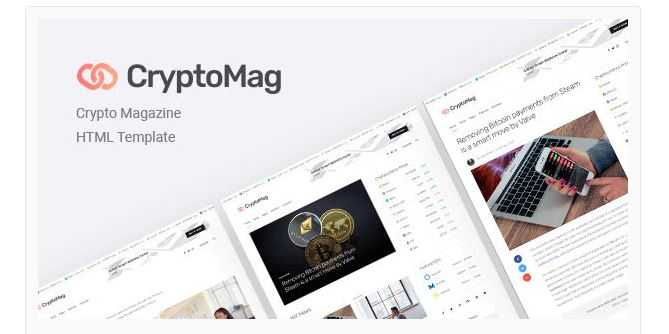 Nowadays Cryptocurrency hype is going strong and with the trend, you might want to start an online crypto magazine. And with CryptoMag pushing industry news, interviews with the digital currency traders and all types of the tip, tricks are possible.
It has a ton of attractive features that will benefit cryptocurrency enthusiasts very much.
It provides live prices widgets and more attractive features. CryptoMag provides everything to you for your website.
CryptoMag is very clean and will grab everyone's attention and make them visit regularly.
PRICE: $16 With 6 months support from DeoThemes.
---
8. Escritor: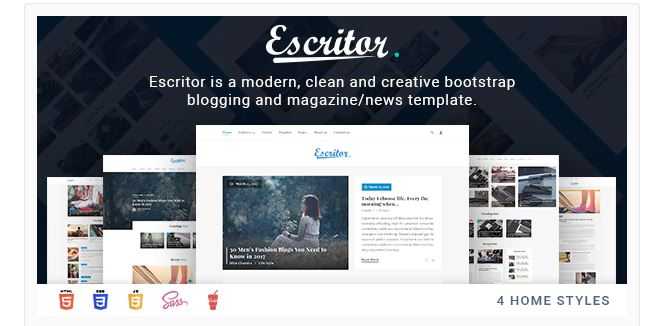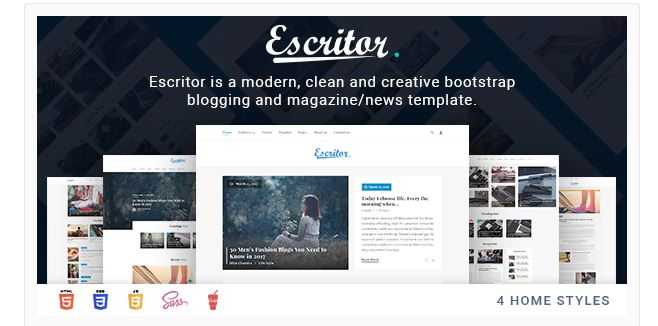 Do you need a neat, tidy and present-day scheme that works on all browsers? for this, you need the Escritor writer website templates.
It comes with four different index page styles and this will decide or it depends on which index page you use for the final page you want.
There are Saas and Gulp supported tool to ensure functionality and all the pages of the Escritor template are responsive and made to look amazing to all the guests.
It comes with easy coding and makes the use easier. And it makes everything easy.
PRICE: $14 quality check by Envato
---
9. ZNews: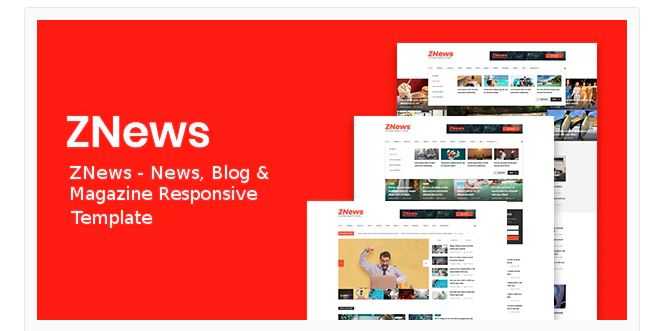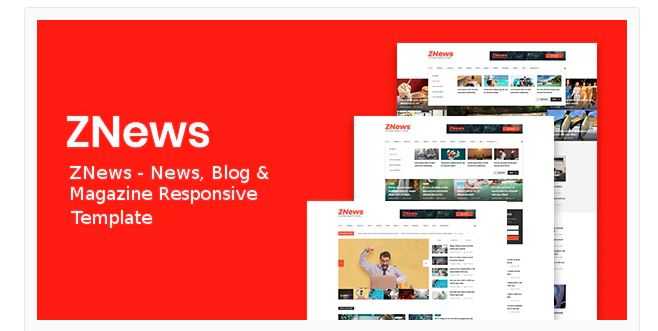 ZNews consist of News pages, blogs, and other writing projects.
In this template, you will get twenty demos and some additional online shop layout.
You can start whatever with ZNews like travel, sports fashion, food, cooking and anything you name it, it adapts all the requires niches.
It is a Bootstrap Framework template; this guarantees responsiveness of the page. It is compatible with smartphones, tablets and desktop systems. ZNews provide lots of features like overlay menu, six colors presets, sticky sidebar and many more.
PRICE: $15 With 6 months support from BDevs
---
10. Cryptox: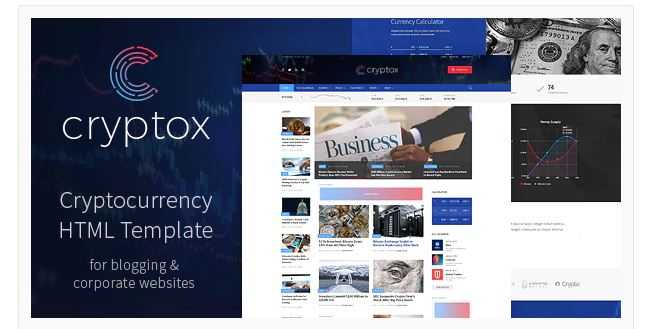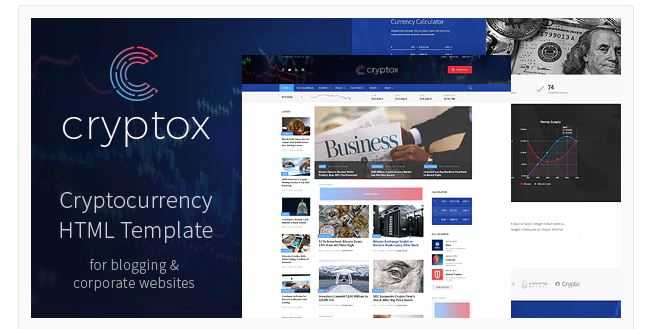 CRYPTOX can be used for both blogging projects and corporate pages. You can mix these two together and can create something attractive to watch and use.
Cryptox produces a spectacular end product.
It is responsive and optimized for search engines to increase the search ranking.
This template comes with two front pages and lots of inner sections.
Cryptox provides headers and footers. Newsletter forms, the mega menu for you and many more features.
So, in short, you will get everything with this template in a bundle to fulfill the need.
PRICE: $18 With 6 months support from Monkeysan
---
11. Blogger: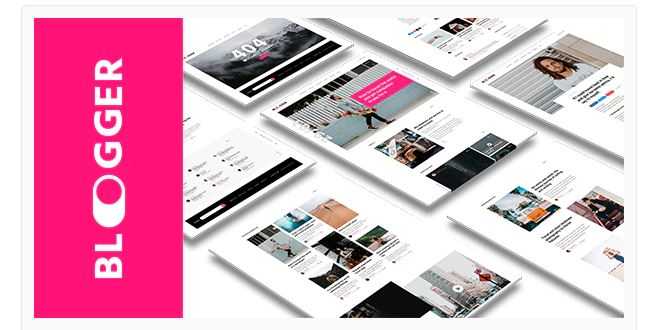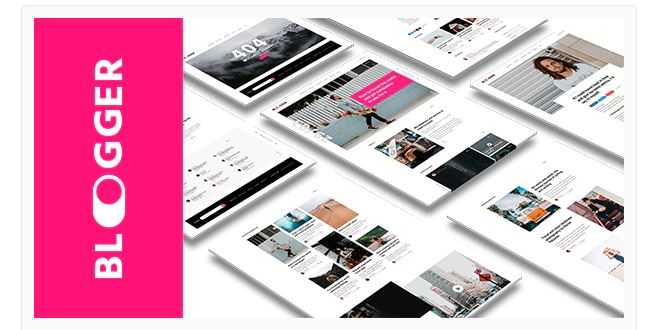 Blogger writer website templates is easy to modify and attractive, the blogger is one of the impressive blogging templates that serve all modern users with new features. Additionally, this blogger design will never go out of style.
It is retina ready and mobile compatible.
It makes sure that your site will look great on every platform.
You can add pop-up videos, cracking slider and links with social media.
PRICE: $17 With 6 months support from webarkio
---
12. Blog Master:
You can become a blogging master with the Blog Master HTML template and make the project you want.
With this template, all the eye-catching things appear ten times better and appealing to the eye.
It works with all the sort of niches, like food, travel and many more you want.
It provides sixteen files and more than five home variations to treat every blog master user.
This tool is easy to customize and provides cool hover effects and ads ready.
Blog master compatible for both the beginners and advanced bloggers or writers. It also supports all types of posts with functional forms and Google maps.
PRICE: $17 With 6 months support from its themes
---
13. Tri-O: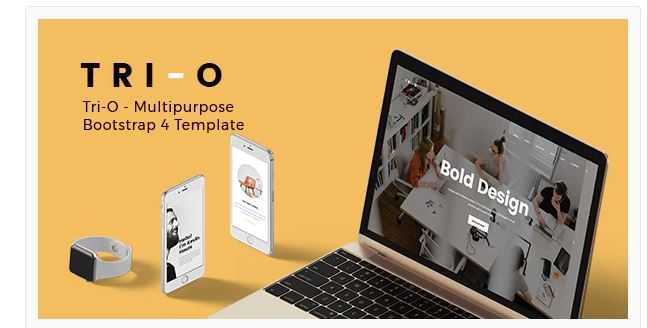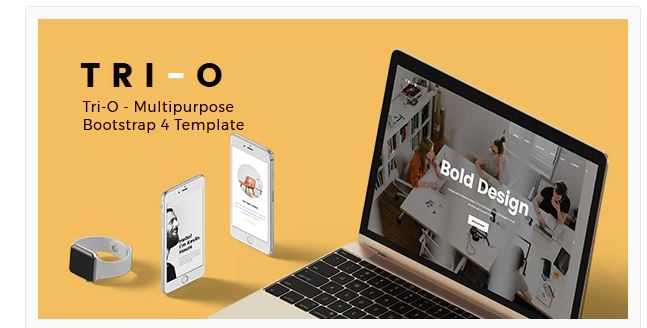 This writer website template makes your site look impressive and express content perfectly. Additionally, Tri-O website template makes the posting of blogs easy and attractive. It covers all the niche and topics you are interested in.
It provides lots of templates, icons and fonts and all this in your page results in unlimited design combinations.
Tri-O provides 24/7 support for all your queries and concerns.
Tri-O will guide you or support any time even after the site is published.
PRICE: $14 With 6 months support from BootXperts
---
14. Wroot: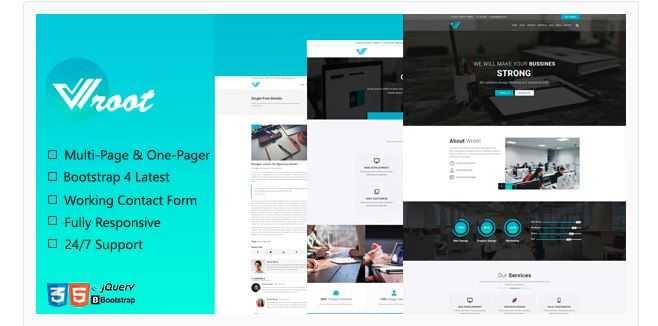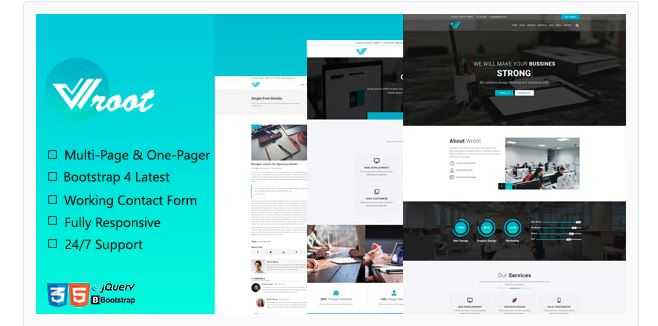 With this, you can express the creativity of your writing and it allows the writer to publish a professional page with ease.
Wroot includes a wide variety of templates and you are free to create everything.
It is SEO friendly and helps to boost the online presence and make the website popular.
However, with Wroot customer satisfaction is a top priority. In this, you will get 4 demos, awesome typewriter effects, wow aminations and many more. It consists of a fully functional contact form and saves time to connect with the users.
PRICE: $17 With 6 months support from crazyEnter.
---
15. Cabe: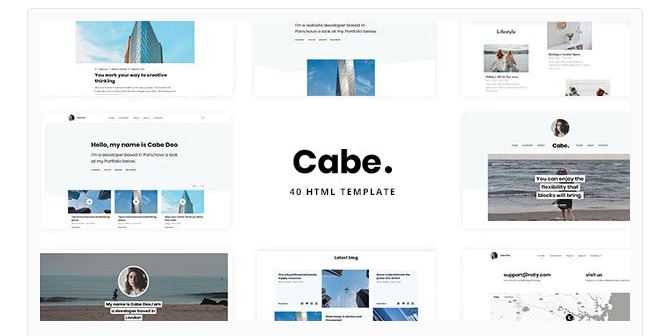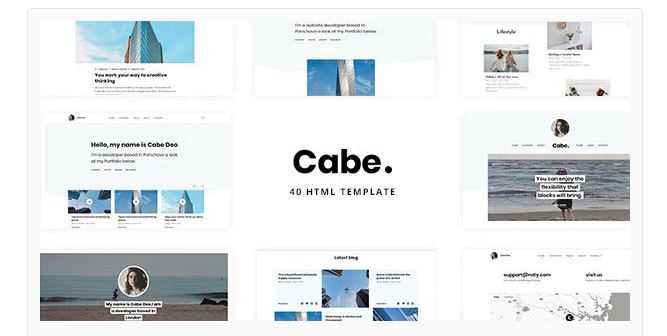 As a writer or blogger, you will decide what and how you write the content, but Cabe can materialize it beyond expectations.
It is responsive to modern design and showcases your portfolio without experiencing issues.
Creativity makes the difference between Cabe and other templates. You do not need any developer or spend thousands when you have a Cabe support service.
It is also SEO friendly. it covers every single niche from lifestyle to food cooking.
PRICE: $18 With 6 months support.
---
16. Minipo: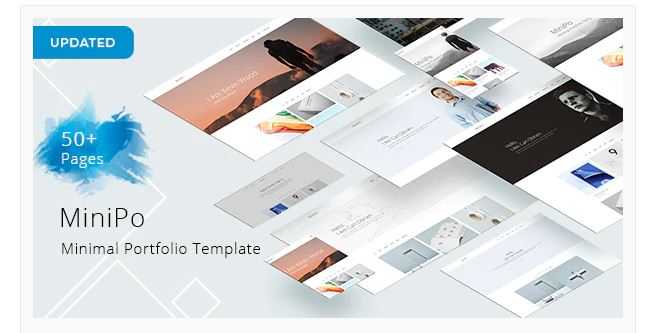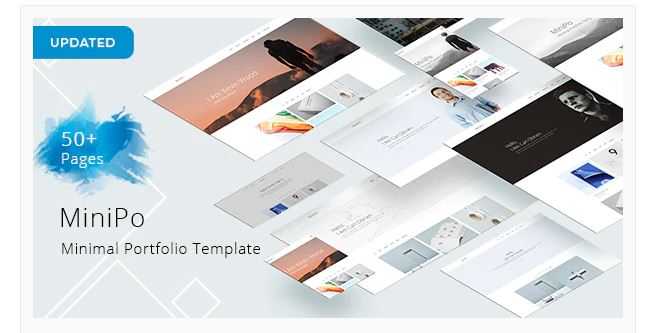 MiniPo is a portfolio template, you can use the blog part of MiniPo as an individual website. Additionally, it sports seven creative ones with five more blog details.
There is a super minimal design and it can place all works in front and center. It is also Search Engine optimized and you can also the support team of MiniPo they are always available.
PRICE: $14 With 6 months support from RegalTheme
---
17. News 24: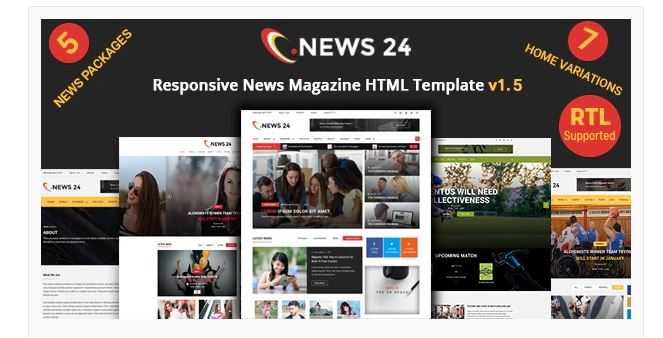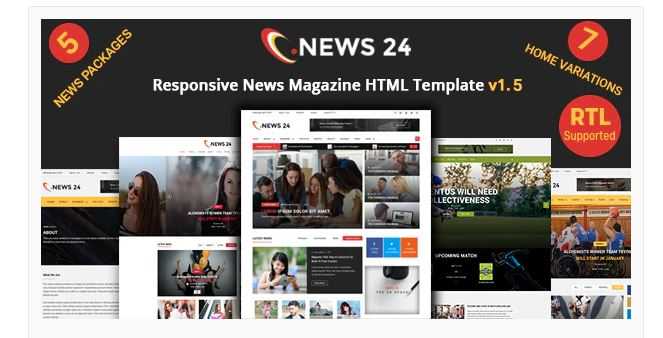 News 24 writer's website template is a bundle of creativity for the website.
It comes with seven full demo layouts that will help how your site will look.
It is available for general news, online magazine, sports, fashion and soccer news.
News 24 also provides 85 pages in total with an additional seven homes. You can also add anything quickly and easily.
PRICE: $18 With 6 months support from rs-Theme.
---
Conclusion:
There is a saying "The first impression is the last impression" this means that how your website look is important for the growth of the business and this will increase visitor on the website. Templates improve the look of the website and divide the website content according to the niche of the content.
Although, we hope this article helps you with website template for writers or blogger.
If you have any queries regarding the same above then comment on the section below.