Finally, the WordPress 5.0 release date 2018 is on the edge.
The WordPress 5.0 release date 2018 has been announced officially as the 6th of December 2018. WordPress updates its CMS platform multiples time every year, it has had a year filled with innovations. WordPress 5.0 has a brand-new editing interface Gutenberg coming in as the default editor. The active WordPress community is eagerly waiting for the WordPress 5.0 "Bebo" release as it includes the new block editor and other new exciting features like the Twenty Nineteen theme.
WordPress 5.0 version "Bebo" is named after the Cuban pianist and composer Bebo Valdés
For around 15 years or so, we have seen WordPress go through many changes but this update is bigger than ever before. The objective of this update is to make the website content management easier than the previous version. This one has had people anticipating it for a year.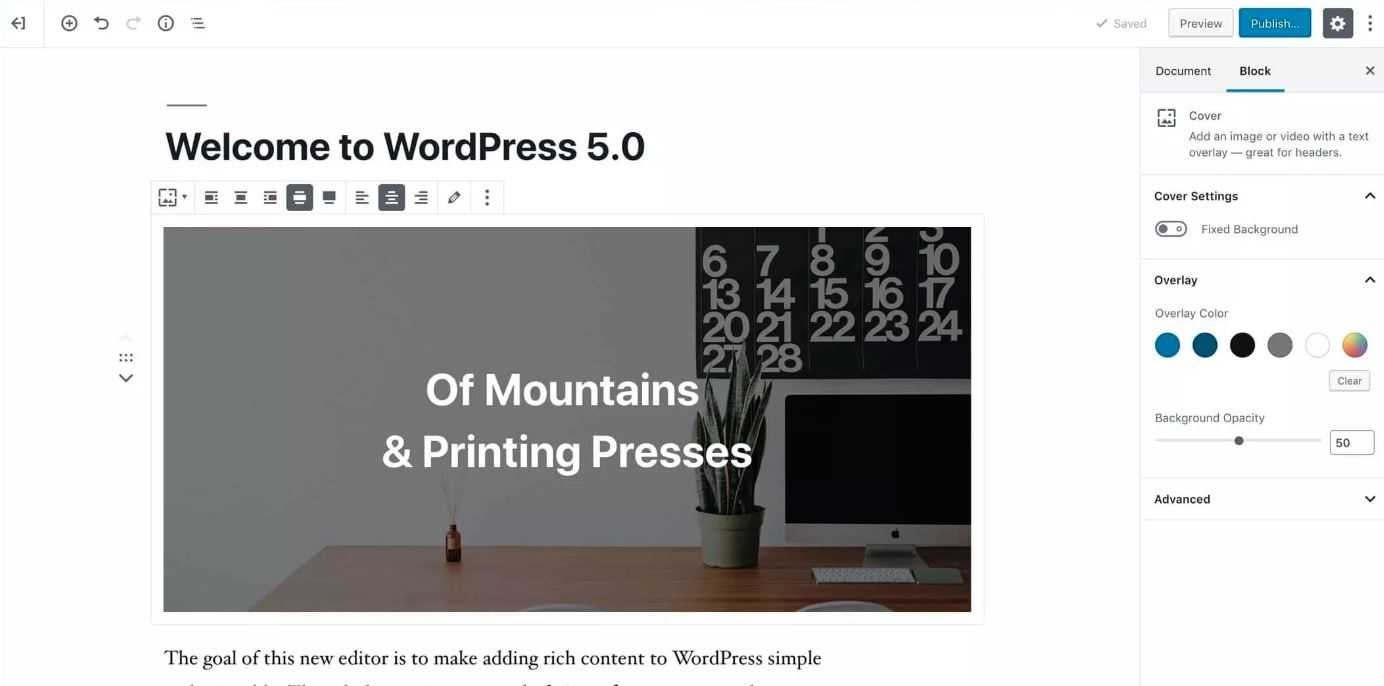 And the creators haven't disappointed. Keep reading to know what all is there for us to explore in the new WordPress 5.0.
The big step in this new version of WordPress 5.0 is the new default editor Gutenberg. It is the biggest change and you will no longer see the classic editor that
WordPress has been using for the last 14 years. This progress is in a welcome direction as the old editor was aging in comparison with other website builders like Wix.
Now, we will converse about all the focusing aspects of the WordPress 5.0 version and the relationship of Gutenberg with WordPress 5.0.
First of all, there are several questions that need to be answered before updating to WordPress 5.0:
Is your site compatible with Gutenberg?

Do you really need WordPress 5.0?
Is this update easy to install and work?
Is your site compatible with Gutenberg?
WordPress 5.0 introduces Gutenberg editor, it the popular and most awaited added feature that will come after updating to WordPress 5.0. It is the first step towards the bright future of WordPress. Updating to Gutenberg, WordPress will get a block editor after that WordPress will Become full site customizer. Some themes and plugins which doesn't support Gutenberg, will cause some errors. So, test your website before Updating Gutenberg and install the classic editor plugin.
Do you really need WordPress 5.0?
If there is no effective reason to Update WordPress to version 5.0, our suggestion will be going to wait for the stable version which will be available in January as this beta version is not that stable, and there will be some bugs.
So, our advice is if you can wait, wait.
Is this update easy to install and work?
WordPress is well known for the ease of installation and it takes not more than five minutes to install the update. Many hosts now offer tools for the direct installation of WordPress for the user. Installation and working on WordPress is a very easy process.
What's new in the WordPress 5.0 Update?
GUTENBERG EDITOR:   
Gutenberg is the codename for the latest publishing tool that will be included in the upcoming WordPress 5.0 and it is created on the block-based approach to edit and add the content. Blocks are the new feature that allows the user to add multimedia content with more ease.

Gutenberg uses technologies like used by Visual editor and it splits the contents into blocks. And also, the editing of a block is simple you just need to right-click on the block and edit. However, the need for the block may vary from person to person so, it provides custom blocks as per your need.
Gutenberg editor is named after Johannes Gutenberg, the inventor of the printing press.
But if users are not comfortable with the new version then they can still use the classic editor plugin without any issue.
 This feature Eliminated coding, highly user-friendly, and gives you a competitive advantage. The new tool gives you various features that were previously missing in the past updates. It will align much better with drag and drop editors, as well as website development tools. This should indirectly increase your sales figures, while easily putting aside the basic difficulty of the Content Management System.
WOOCOMMERCE AND WORDPRESS 5.0 VERSION
It is very important to update WooCommerce before updating the WordPress to 5.0 version. WooCommerce is always the most important selling point of WordPress because of its best e-commerce plugins and if you want to understand and know about these plugins you can visit WooCommerce plugins 2019. WooCommerce blocks are added in this new version and it Is initially the Product block. Using this block, you can feature your products in posts and pages.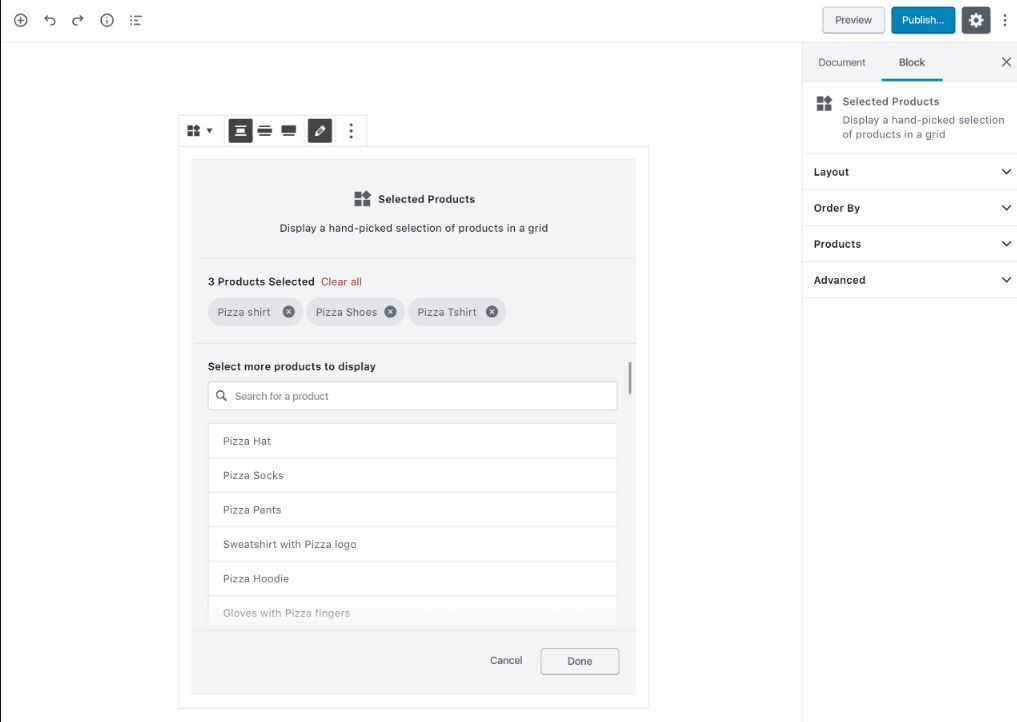 You need to update WooCommerce to Version 3.5.1.
PHP 7.3 COMPATIBILITY
This version is more useful for WordPress programmers and developers. This WordPress 5.0 version supports PHP 7.3.  This version is scheduled to release on December 13th, 2018. Important functions like "is_countable()" and new statements like "switch" and "continue()" is also added. For more information about all the added features with PHP 7.3, you can visit the WordPress core blog.
 This will make the backend better in terms of factors like the interface and usability.
WORDPRESS 5.0 AND WORDPRESS THEMES
WordPress is also introducing a new default theme for 2019, which includes a beautifully designed homepage layout. Previous annual theme of WordPress was Twenty Ten which has been established since 2010. After that, they developed annual themes every year for the users. So now it has the very creative and beautiful upgrade in 2019 with the Twenty Nineteen default theme that fully supports Gutenberg editor and WordPress 5.0.
There are lots of themes like Zakra which is fully compatible with WordPress 5.0 and Gutenberg.
WRAPPING UP:
WordPress is one of the simplest web building tools, this new version of WordPress adds lots of new features that will definitely benefit you with unlimited functionality and compatibility. And this Gutenberg WordPress editor is definitely a step towards a better future of WordPress.
In case you still need more help in understanding how it works, you are welcome to contact us. We offer the Best WordPress Gutenberg Support and will make sure to answer all your queries with ease. We are available on a 24*7 basis, so call us today at +1-866-332-O276.
If you find this article helpful in any way, make sure to check our more articles that you might find helpful!