If you are using WooCommerce for your website then you must be well aware of its advantages, But there can be instances when WooCommerce stops sending emails all of a sudden. Emails not being sent are a common problem that the majority of the users face. In some cases, website owners complain that their customers are not receiving notifications of their orders. There can be some other cases as well where the site owner may be the one not getting notifications or WooCommerce may not be sending email notifications at all. No matter whichever problem you are facing out of these three, this can be equally frustrating. 
By now you must have started making Google searches like 'woocommerce not sending emails', 'woocommerce not sending new order emails', 'woo commerce emails not sending' or 'woocommerce order emails not sending'. There is no need to worry as you have come to the right place where you will surely find the solution to your problem. 
In order to get rid of this issue, you have to figure out the problem-causing factor first. There are a few common factors that cause this problem. You can fix some of them very easily while some others might require some extra time and effort. For your convenience, here we have compiled a list of a few common solutions for this issue.
Check your WooCommerce Email setup:
When you are dealing with email settings of WooCommerce, you need to put your focus on two things that are very important. These things are 'Email sender options' and 'Individual notification emails'.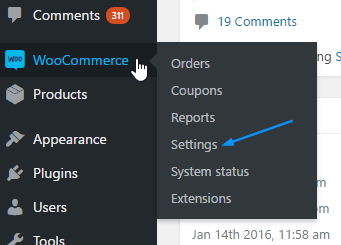 Email Sender Options:
To check the email sender settings, you have to:
Login to the Dashboard and click on 'WooCommerce' from the main menu. 

After that click on '

Settings

' and then on the

'Emails'

tab.

After scrolling down you will see '

Email Sender Options

'. 

Here, make sure that the 'From' name and 'From' address are properly set up.
Individual Notification Emails:
Here you need to ensure that all the notification emails have proper settings.
To see the list of all notification emails navigate to

WooCommerce > Settings > Email

.

Click on the notification that you want to fix.

Here, you can check if it is enabled or not. 

If it is not enabled then do it. 

After that check the recipient email address and make sure that it is correct.

In the next step click on '

Save Changes

'.
Check if your emails are going to Spam Folder:
If you are facing an issue that the WooCommerce email notifications sent from your side are not reaching the inbox of your users. In this case those notifications might be going to the Spam folder. Now the chances are that the IP address of your web host is blacklisted. 
To get rid of this issue, you will have to contact the web hosting provider and ask for a solution. In most of the cases, they will find a suitable solution for you. If they are not able to fix this issue then you can consider the option of moving to a new host. And if it is not possible  for you then you can install an SMTP plugin. 
Try to Use an email with a different domain:
There can be cases when the notification issue is being occurred on just your side. In such a scenario, the customers must be receiving all the notifications related to their orders as expected, but you are not receiving any about their activities. 
It has been observed that this issue occurs when the same domain is used for both the sender and recipient email addresses. If this is the case then you can easily get rid of this issue by using an email that has a different domain from the recipient email address. To do this, you have to:
Go to

WooCommerce > Settings

in the WordPress Dashboard.

Now click on the

Emails

tab.

Here you can select the email notification that you want to fix.

Change the recipient email address so that it can have a different domain.

Now click on

Save Changes

.
Use an SMTP Plugin:
There are chances that the problem still persists even after trying all of the above-mentioned solutions. In this case, the most probable thing is, there is some issue in the email server on the web host of your website. Now the best idea is to use an SMTP plugin.
In WooCommerce the wp_mail() WordPress function sends an email. And WordPress calls on PHP for the mail sending process and PHP waits for the server. With the help of an SMTP plugin, you can cut the process short. Now there is no need for the request to go to your web host email server. And when the request will not go to the server then you will not face any issue as it is causing the notification errors in the first place. 

---
Wrapping Up!
If you have an online store then you must have realized that using how easier things can get if you start using Woocommerce. But as every good thing comes with some negative points, WooCommrece is no different. There can be cases when you face some issues with it. One of the most common issues is when WooCommerce stops sending emails. At this point, you must have started wondering what needs to be done when woo-commerce not sending emails. Here we have explained all the possible solutions for this error.  
If still your mind is full of queries related to the steps in the above article then this is the case when the need for some expert help arises. At this point, you must have started wondering from where you can get the right help. There is no need to worry. You can contact us for all of your queries. Our team of WordPress Experts will assist you in every possible way. You can give us a call on 1-866.332.O276. We work 24×7.
---
FAQs:
Can we use SMTP plugin to fix this problem?
Yes, you can fix this problem.
Is it possible that having the same domain for both recipient and sender email can cause some issues?
Yes, it is possible.
Can messages be going in the spam folder if they are not reaching the inbox of your customers?
Yes, it is possible. 
---
Other Blog you might wish to read: