If you are planning to create a website or already have one for your business then you must have an idea how powerful WordPress is as a website building platform. It powers more than 30 percent of all the websites that exist on the internet. This fact also does not come across as a surprising one that most of the marketers and developers recommend using this platform. Have you ever tried to dive deeper into this and wondered why this platform is so popular? If the answer is no then also you do not have to worry. 
WordPress comes bundled with a myriad of benefits. Like it is free of cost, easy to use, and you will get constant support from a large community of developers and tech enthusiasts. Here we have compiled a list of all the reasons why WordPress makes a perfect fit for almost every type of website.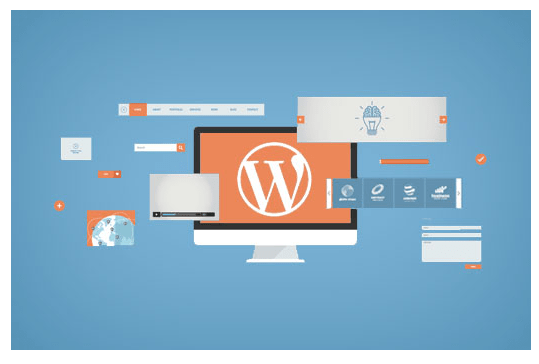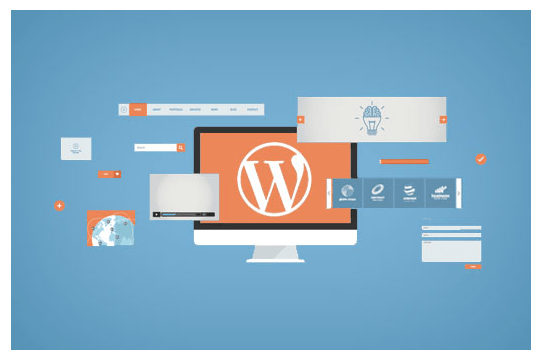 ---
Why Choose WordPress for Your Business | 7 Important Reasons
Reliability:
While creating a website nobody wants to take any chances. And especially when it is about the management of the website. People want to keep it simple. WordPress is undoubtedly one of the most reliable options of website building. You can determine its reliability just by looking at the huge number of people using this platform for their websites. 
This website builder clearly dominates the overall CMS market. Approximately 60 percent of the websites are using WordPress as their CMS. And more than 30 percent of all the websites that exist on the internet are being powered by WordPress. You can have an idea how reliable it is as a platform just by looking at the fact that how widely it is being used for website creation. 
According to a recent report, more than 70 million new posts get published on this platform every month. And these posts generate approximately 75 million comments monthly.
Support:
It is an undeniable fact that WordPress is one of the most used platforms for website creation. And one good thing about this is the support that you get. The WordPress community is one of the largest ones. It has so many developers and other techies contributing their efforts. This is the reason why there are a lot of guides, tutorials, and resources that you can take help from when you get stuck somewhere. If you have something that you want to talk about then you can also take help from the forums. On those forums you get the option to communicate with other people who use the same CMS. 
Apart from these options, you can also take direct support from the support team of WordPress. If you have a paid plan with your website then you will have access to live chat support. You can contact the support professional at any time. They are available 24×7.  And there are plenty of options of third party websites that provide help related to WordPress. 
SEO Friendly:
If you have been running a website for quite some time then by now you must have realized that SEO is one of the main pillars of a website. It can make or break your website. So there is no denying the fact that if you want your website to succeed then you have to start focusing on SEO from the moment you start working on the website. In WordPress you get so many options of built-in tools for SEO. With these tools you can easily determine whether your content is suitable for SEO purposes or not. If you want some more functionalities then you can take a step ahead and install a plugin. There are many options available like all-in-one SEO, Yoast SEO etc.
Security:
Security is one of the topmost priorities in the process of creating a website. Everyone wants to keep his/her website protected against any kind of vulnerabilities, malicious attacks, malware or unauthorized access. It is also one of the reasons why people prefer using WordPress for creating their website. This platform is completely safe. You get a good enough protection for your website by default if you use WordPress.
However you have some other options to enhance the security of your website. You also get access to features like password protection etc. This way you can create a password for the folder contents.
Nothing is enough when it comes to making your website secure. So along with all these things, you also need to keep your WordPress version up to date. This way your website will be able to fight off any bugs and potential security threats. You can also enable an SSL certificate for the website you are running. This is very easy to do on your website. Generally, all you have to do is contact your web hosting service provider to get it done.
Ease of Use:
Another important thing that you will look for in a website building platform is the ease of use. If we talk about WordPress then it can be as vast and complicated or as easy as you want it to be. It gets decided by your requirements. WordPress is one of the most flexible website builders.
If you are a newbie then you can go with the basic version of WordPress for your website. And if you are a tech-savvy person and want some advanced functionality on your website then you have that option too.You can easily use this platform to create a website to represent your business. And if you want to add some more functionality then you can take help of specific widgets. 
Clearly, this means that there is nothing that you will not be able to accomplish with your website if you are using WordPress as a platform. 
In some cases, you might have to install a plugin or some third-party application. But this is only when you have some advanced requirements for your websites. WordPress is a platform that can be easily used by everyone, be it a beginner, an advanced user, or someone in between. 
Great Collection of Themes and Plugins:
With WordPress, you get access to a huge library of themes and plugins. The wide range includes both the types, paid and free ones. All you have to do is, figure out what you actually need and pick a suitable plugin or theme to serve the purpose. In this huge collection, you will definitely find an option that will make a perfect fit for your requirements. 
WordPress gives you an option to install plugins so that you can keep adding some desired functionality time to time. With each and every plugin you get access to some features that are tailored to the requirements that are specific to you. In the WordPress repository you can find any plugin or theme that is suitable for your website.
Mobile Optimized:
Nowadays the majority of people use their mobile phones or tablets for browsing purposes. And this makes it a necessity for your website to be mobile-friendly. IF your website has a fully responsive design then it has high chances of getting appeared in search results on most popular search engines like Google, Yahoo, Bing etc. It also helps your website to garner some great amount of traffic.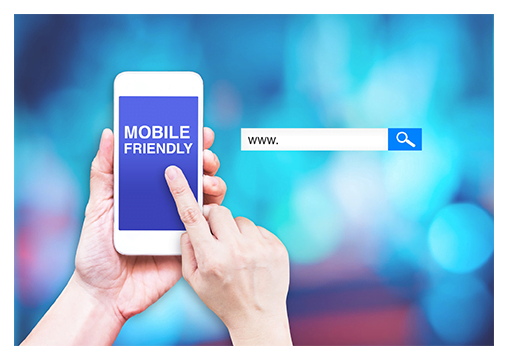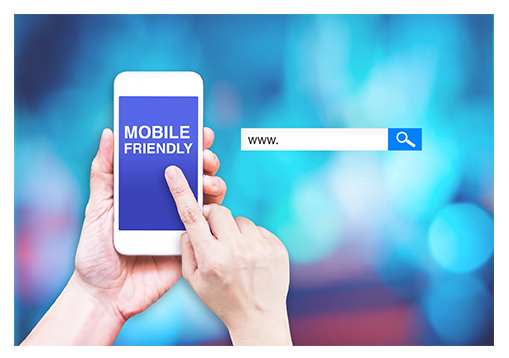 When you build your website with WordPress it is sure that the result will be mobile optimized. It is a part of the deal. But in some websites, you have to dip your hands in the code and do special bits to make this happen. But generally, most of the work is done at the moment when you choose WordPress as a platform to create your website. 
---
Wrapping Up!
Are you in the process of creating a presence for your website in the digital world? If yes then you must be going through the confusion of selecting a suitable website builder. In the above articles, we have explained why WordPress is one of the most suitable platforms regardless of the type and size of the website. 
If you have some queries about this then you should consider taking some professional help. There is no need to go anywhere when you feel the requirement of some professional help related to WordPress. We are just a call away. With our team of skilled professionals, we can help you with your issues. If you have any queries about WordPress Security Services, WordPress Installation, Landing pages, etc. then you can contact us on 1-866-332-O276. We work around the clock. 
---
FAQs:
What kind of websites can be made using WordPress?
Every type of website can be made using WordPress be it a blog, portfolio website, business website or something else. 
What are the most popular plugins for SEO to use with WordPress?
Yoast SEO, All in one seo are the most popular plugins.
Does WordPress provide free and paid plugins both?
Yes. In the WordPress repository you get free and paid plugins both.
Is it important for a website to be SEO optimized?
Yes. It is very important for a website to be seo optimized.
What is the percentage of total websites that are being powered by WordPress?
Approximately 30 percent of all the websites that are present over the internet are being powered by WordPress.
---
Other Blog you might wish to read: