Having your contact details on your website is extremely important. You could either display your email address directly or have a contact form. While the first option might seem easier, it is actually the second one that you should opt for. Contact Forms are important for security reasons, as they help to reduce spam. They are helpful in automating tasks, once you receive the response on a contact form, you can directly send them an email for further assistance. With contact forms, you get to know your targeted audience better. Having a WordPress Contact Form can really boost your connectivity with your website visitors.
---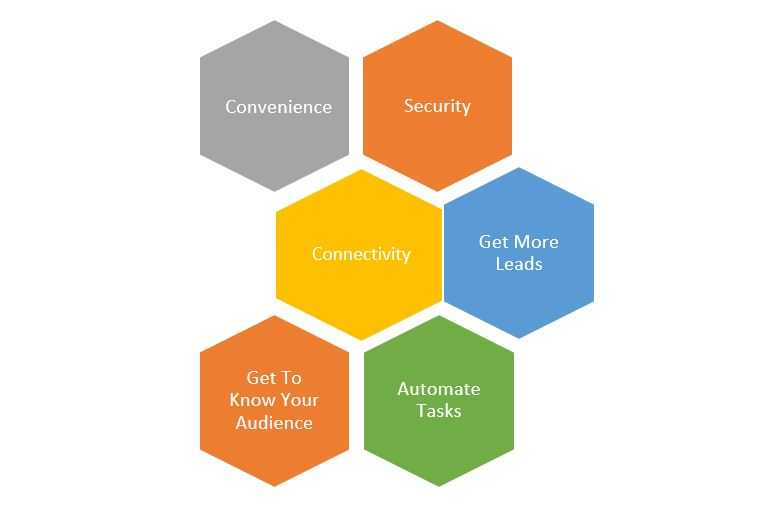 When the power and reach of WordPress meet the convenience of contact forms, your website is bound to expand functionality. Let us present you our list of the best WordPress contact form plugins.
---
List Of The Best WordPress Contact Form Plugins:
1) WPForms


Many people tout this to be a beginner-friendly plugin for WordPress contact form. This is considered to be both easy and powerful. Here are some of the features of the plugin
There is a free as well as a paid version. However, the free one has all the basic contact form features including form fields, captcha against spam, notifications via email and a final thank you page for form confirmation.
The premium version has added features such as multipage forms of different kinds such as payment forms, email subscription forms, order forms, etc.
Additionally, the plugin has a convenient drag and drop form builder.
All the form submissions can be accessed from the WordPress dashboard or personalized email notifications.
There is a provision for conditional notifications, where the required person gets a notification of the submissions.
WPForms comes with other useful elements such as smart conditional logic, uploading files, Google locations, user-submitted information, and many pre-made form templates.
The WordPress contact form plugin has an addon for survey and polls, which is considered highly rated. You can conduct interactive survey polls, features like star ratings, NPS, etc.
Its user-friendliness is a con for many users who want added complexity and functionality in their contact forms, as it is simplistic.
Total Downloads: Over 1 Million
Get It For: Free/$39
---
2) Gravity Forms

Gravity forms are a paid platform to make complex forms that have added features and functions.
This WordPress contact form plugin too has a drag and drop feature, which is convenient and user-friendly.
Likewise, it can be used to create surveys, user-submitted content, and quizzes.
The premium support options of Gravity includes options such as FAQ's, knowledge base, forums, and email support.
The plugin supports multi-page forms, limit entries for competitions, and do a pre-scheduled form display.
Gravity enables integrating third-party services such as PayPal, Dropbox, etc.
Total Downloads: Over 9,000
Get It For $39
---
3) Ninja Forms

This WordPress Contact Form plugin suits both the developers as well as the beginners.
For the former, one can easily make any type of form. For the latter, they can add a range of filters and templates for extreme customization.
On the WordPress directory, it is available as a free plugin, but there are premium extensions available to add functionality and features like campaign monitor and SMS notifications.
This is a pro and a con both, as the main plugin is free, but to add any functionality one needs to pay a fee.
Ninja forms enjoy large and active community support as well as guides.
Total Downloads: Over 1 Million
Get It For: Free
---
4. Formidable Forms


When it comes to the advanced WordPress contact form builder, then there is none other than Formidable forms. Here are some of its features:
When developers want to create complex form focused solutions quickly, then this can be used.
It is an all-in-one WordPress form builder and comes with powerful add-ons that can help the user go beyond simple contact forms.
An advanced user can use the plugin in multiple ways. Because they can format and customize user submitted data on the front end of the website.
When it comes to form-focused solutions such as car payment calculator, request a quote calculator, job listings and even calculators, etc. Formidable forms are resourceful.
Formidable integrates email marketing and payment platforms. There is internal WooCommerce support as well.
The main con of the form builder is that it is not beginner-friendly. Only if you are an advanced user of WordPress contact form can you make full use of it?
Total Downloads: Over 200,000
Get It For: Free
---
5. Contact Form 7


This continues to be the most downloaded and old contact form plugin in the WordPress repository.
Hence, this list could not be complete without a mention of this. Here are some features of the same:
There is an obvious price advantage of using the plugin as it is absolutely free.
Even the add ons that are available for the plugin are free of cost.
Although being old and free does not make it intuitive. If the user is a beginner, they are not going to be having a smooth time setting it up.
There are limited support options available.
When it comes to add-ons, there are several available on third-party portals. But the official website does not have them, which means extending functionality is not very easy.
Total Downloads: Over 5 Million
Get It For: Free
---
6. FormCraft


Form Craft is for ease of use and smooth application in WordPress Contact Form plugins.
Here are some of the key features it has:
There are over 23 pre-set fields to choose from.
The plugin additionally supports high-definition images to make the forms visually rich.
FormCraft comes with built-in conditional logic.
A user can do much more than a basic form building and can create display pop-ups, utilize math formulas and create one-page payment forms too.
You can embed videos and other widgets like maps.
Multi-page forms can also be created in FormCraft and can further be applied with analytics, conversion rates, etc.
Total Downloads: Over 7,000
Get It For: $34
---
7. Quform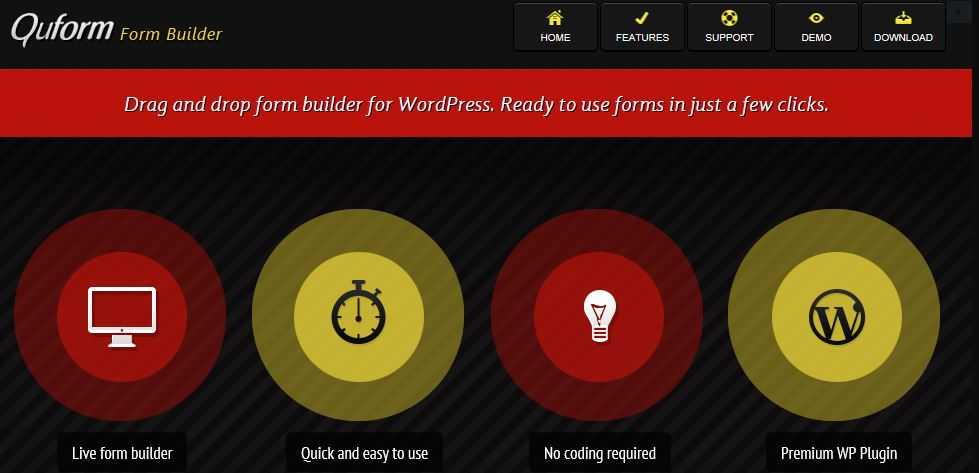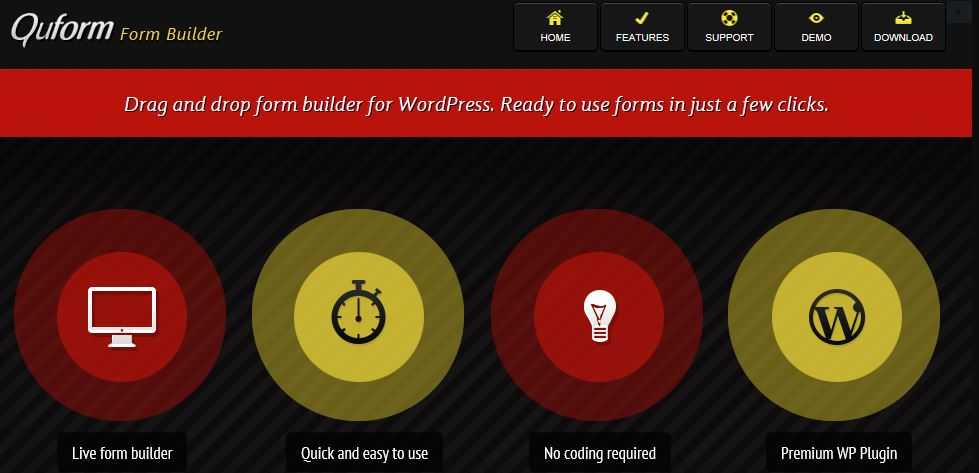 Whatever your contact form needs are, Quform claims to take care of them all.
Some of its features are:
From a simple website contact form to a more intricate booking form, this plugin can do it all.
The WordPress contact form builder works on a drag and drop format and does not require any complex coding language.
It has an easy to grasp interface and has 15 element types.
With import and export abilities the plugin enables the user to use built-in and custom validators to prompt particular data from the user.
The plugin comes with an option to auto-reply and also filter unwanted data.
Total Downloads: Over 5,000
Get It For: $29.90
---
8. Form Maker


The WordPress contact form plugin works on a seamless drag an drop interface. It is user-friendly and works tremendously for beginners.
Although it is a free plugin, it is packed with a number of premium features. Some of which are multipage forms and customizable emails.
Additionally, Form maker comes with very beneficial paid add-ons that can help in the integration with MailChimp, Dropbox, and PayPal.
There are 41 customizable themes and a streamlined form of submission management.
---
9.  Jetpack's Contact Form Module


As an umbrella plugin, Jetpack has a number of features, one of which is the contact form module. This is the focus of our discussion here.
Once activated, a new option for creating a contact form appears on the screen separately.
Here are some features of the contact form module:
It is best for users who have simple needs from their contact forms.
Additionally, there is a fairly limited customization option available on its own.
The interface to create the form does not involve a learning curve and is pretty familiar.
The customization that it has though, is the ability to modify the submit button.
Another customization is that of the notification emails.
There is an ability to add a contact form to any post or page.
Total Number of Downloads: Over 5 Million
Get It For: Free
---
10. Fast Secure Contact Form


The good news is that it is a free plugin. Additionally,  for a free one, it is pretty heavy duty. Here are some of its features.
It works on a drag and drop interface, that makes it very user-friendly.
Moreover, the forms are customizable and you can add or remove the information fields as your needs are.
If your forms are meant to be for appointment scheduling and invoicing via the vCita medium, then this is the right plugin for you.
The form enables the user to redirect the visitor to any URL.
Confirmation emails are supported in the WordPress Contact Form.
---
11. e-form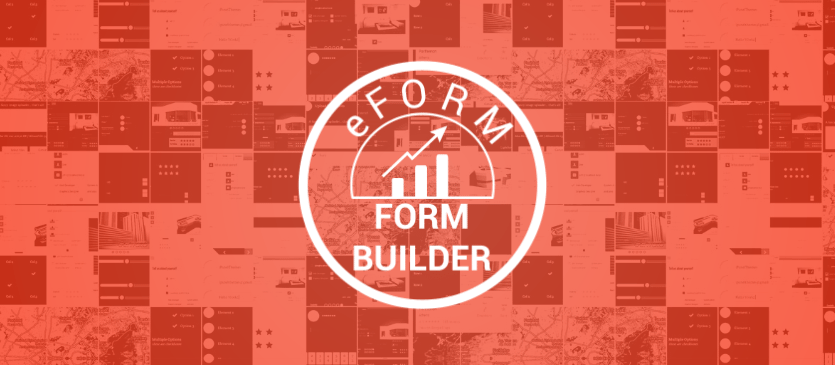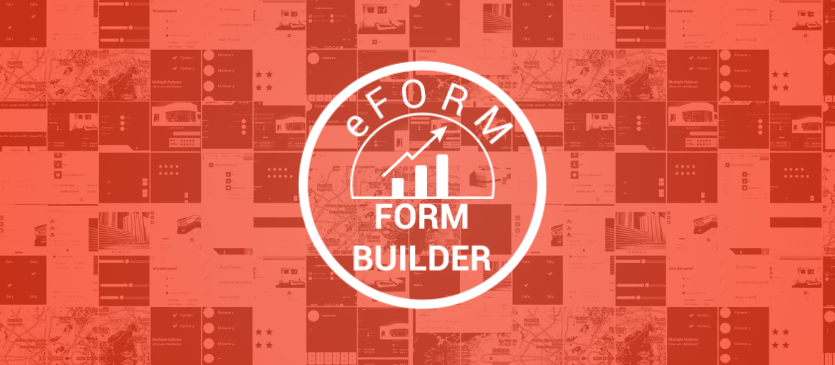 If you want a plugin that is highly customizable and functional at the same time, then this is the one for you.
You can change and modify the basic contact form into anything, from quizzes, surveys, and payment approximation.
Moreover, this plugin is adept with the scope of customization, there are over 100 fonts and over 35 form elements.
There is a way to add conditional logic and mathematical formulas.
You can integrate the uploading of files.
You can categorize forms and submissions through the admin area.
The plugin can be completely integrated with PayPal and Stripe.
Total Downloads: Over 10,000
Get It For: $30
---
12. Visual Form Builder


If you are tight on time and want to create contact forms faster and complete for your use then you can go for Visual Form Builder.
Some of the features of this WordPress contact form plugin are:
It has multiple layout options and 18 field types.
When configured, the form submissions can go to multiple emails and there is an option to send customized email receipts to each user.
A big advantage is the ability to post multiple forms on a single page. This expands the possibilities of form-oriented solutions, as one post or page can now support many.
Additionally, the visual form builder is time-saving as it automatically stores data in the WordPress database, and you can manage it directly from the WordPress dashboard.
Additionally, this plugin too has a drag and drop layout.
Total Downloads: Over 100,000
Get It For: Free
---
13. NEX- Forms


The current social media trend is all about Grids, and that is exactly what NEX-Forms catches on. Here are some of the great features of this WordPress contact form plugin:
There are limitless aesthetically attractive and functional forms that you can make with this plugin.
Not only, are there plenty of modification options but also, 70 animations, 1200 fonts, and 660 icons!
Although, this is not the end, there are 40 form elements as well.
Additionally, there are interesting styling options like pop-ups, sticky forms and with separate animations for each.
Moreover, for the ones on a move, the plugin comes with an auto email responder.
Total Downloads: Over 7,000
Get It For: $34
---
14. Form Builder


With this plugin, you can create forms based on the 10 default templates already provided.
Whereas, if you have less of time and want an easy to use form this can be of help.
The free basic version can help you make a simple form, but if you want a more aesthetic look, you can access the paid upgrades for a better design.
There are email options available for both users and administrators.
Furthermore, there is complete integration with Google maps.
Total downloads: 9,000+
Get It For: Free
---
15. Pirate Forms


This is a free WordPress contact form plugin for creating simple contact forms.
But it does have an aesthetic edge over its competitors when it comes to the look of the form.
When it comes to the setup requirement of the form, there is little time and effort that is required.
All that is required is to add the complete form to your website using the shortcode, which is easily accessible in the new Gutenberg editor.
Moreover, there are email notifications provided within the plugin.
Though there is a limited customization option that is available, there is some available for the fields, labels, and messages.
All the contacts are automatically stored in the database.
Total Downloads: Over 200,000
Get It For: Free
---
Wrapping Up:
We began by talking about how important contact forms are when it comes to connectivity, security, and accessibility. But through the course of the article, we have seen that many of these WordPress Contact Form Plugins are beyond just for receiving contact information and data. However, with quizzes, surveys, booking, and calculations, etc. the possibilities with these are virtually endless.
Incorporating a contact form in your WordPress website is the best option to get ahead in the game!
What are your views on this? Let us know in the comments section below!