If you head to WordPress' official website and type hosting, it says "just like a flower needs the right environment to grow, WordPress works best when it is in a rich hosting environment!" Now that you are here, we understand that you want to begin a blog and as much as you are overflowing with ideas, all that is standing between you and your dream blog is hosting! So, we have got you covered and bring you all that you need to see while zeroing down on the best blog hosting!
Again, we understand that you must be wondering what the whole fight around hosting is? Hosting is important for the blog in many ways. Take for instance,
You want to start a food blog and have a million ideas that you want to try out! So, what according to you will be the technical basics that you would want?
That your website is available for access to your visitors 24×7.
Your website is able to expand and support the increase in traffic as you grow.
If in case you face technical troubles, there is assistance to resolve the issue.
As your blog grows, you might want to add subsidiary blogs together in the same host.
There are clear pricing and no hidden charges for varying services.
There is a fast loading time so that you can convert leads to sales.
The site performs to its optimum levels so that we can implement SEO for increased traffic.
Now, let us tell you that all of this can be achieved. And not just that, you can do that single-handedly with the right Hosting!
---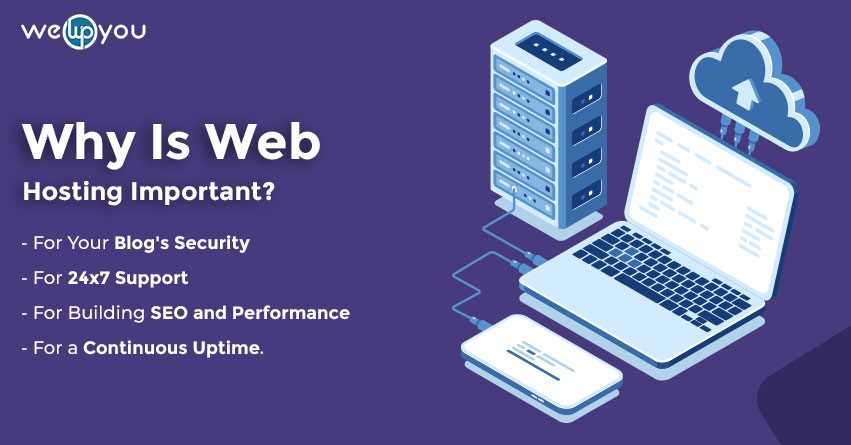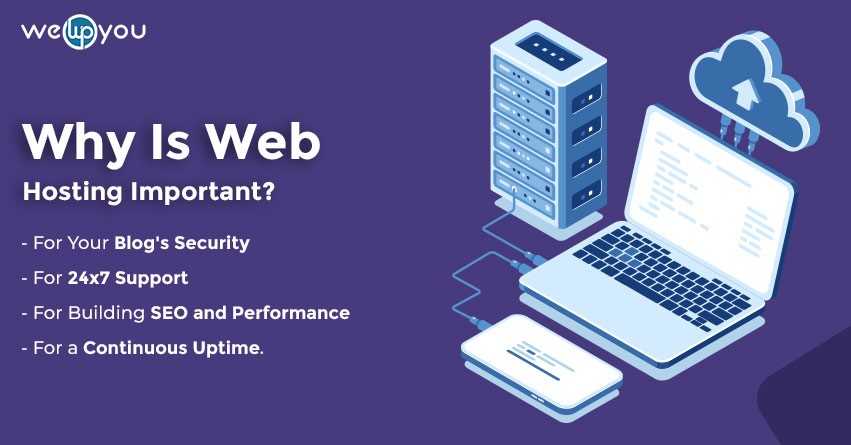 Let us be honest, hosting is considered to be the last decision that one makes while starting a blog. And, we are not surprised. Afterall, Blogging is a tedious field. You want to choose your niche, set the right tone and market your content.
So, when it comes to hosting, we generally go for the cheapest option.
But, let us stop you right there!
Generally, a cheap hosting provider can save you a couple of dollars. But it is also the foundation on which your website stands. So, if the foundation is shaky, your website is never secure and efficient.
Best Blog Hosting: What Are The Options Out There?
There are a lot of hosting options, that you can avail for your blog, from basic shared hosting to VPS to dedicated servers.
But in case you already have a lot going on your plate, as any blogger would, then you basically have two hosting options left:
A general shared hosting service.
A managed WordPress hosting.
This is the right time to clear a concept, that both of them are shared! The only thing that is a point of difference between the two is the expense at which it occurs. A general shared hosting service is inexpensive, easy to get, but limited to small websites. They cannot handle a lot of visits during the month or are not meant for higher requirements.
The managed WordPress hosting services are where you can get more resources, support large amounts of visits and as a result are more expensive.
Now that you are aware of the basic types. Let us see what do you need to look for in your hosting service.
Best Blog Hosting: How To Choose The Best
Here are some of the features that you should look into before opting for a hosting service for your blogs.
1) Ease of Use In The Control Panel
Even if you would a managed WordPress hosting, you will still have to share certain resources! These can be in the form of shared common control panels.
 One way of doing this is in the form of cPanel, which will give you the option of a webserver stack. This means that there will be fewer users and eventually a better response time.
 If you go for a cheap shared hosting service, you might end up losing this!
 Choose a hosting provider that gives you complete control of the files, database, and e-mail directory.
 A point to note that you can go for hosting providers that give you access to a custom control panel. The thing to be careful about is whether they are not outdated.
2) Updated PHP
We all know that with WordPress 5.1, WordPress is really pushing forward the importance of a healthy PHP ecosystem.
 With PHP 7 coming in last year, it is rapidly being adopted across the web.
 So while choosing the best blog hosting, make sure you opt for a provider that supports PHP7.
 If your host provides you the option to choose the PHP version you want and lets you choose PHP 7, you can be assured of the performance of your website largely.
3) Enhanced Webserver Stack
While choosing the best platform for bloggers, you should go for a webserver stack with all kinds of caching mechanisms.
 This would be like the base of your hosting service.
 There are some who will be using Varnish or Nginx as a proxy with Apache and Redix. Our advice would be to not use Apache on its own as it can affect your site's performance.
4) Added Features and Backup
Downtime and malicious attacks on the web exists, and it is important that you and your blog are prepared for them right from the start.
 So while choosing the best blog hosting, keep into consideration whether they offer an automated backup.
 If you are a developer, you could also seek whether your hosting provider gives you a staging site to experiment on.
 The backups and added features that support your website during maintenance and unfortunate downtime are essential.
5) Performance
If you are confused about whether should you opt for a general shared hosting or a managed WordPress hosting, then this is a crucial factor.
 As a thumb rule, a shared hosting provider takes 4.39 seconds to respond to a query, whereas a managed WordPress hosting is faster at 0.700 milliseconds. This is an immediate result of the burden on the shared hosting.
 The inexpensiveness of the general hosting thus comes at a cost.
 So you undoubtedly would want your website to load in a fast manner. This adds to the user experience getting better and helping you seek an edge over your competitors.
6) Targeted WordPress Assistance
If you are going to host your blog on WordPress, chances are that your choice of the best blog hosting will have to involve targeted features for WordPress.
 Some providers will give you experts that will assist you with any issue related to the platform.
 This is a big advantage while choosing a hosting provider for your blog.
---
Best Blog Hosting: List of the Best To Choose From
We will now help you with some of the market leaders when it comes to hosting providers for blogs. We hope this list helps you further!
1) Flywheel
Price: $14 Per Month For A Single Site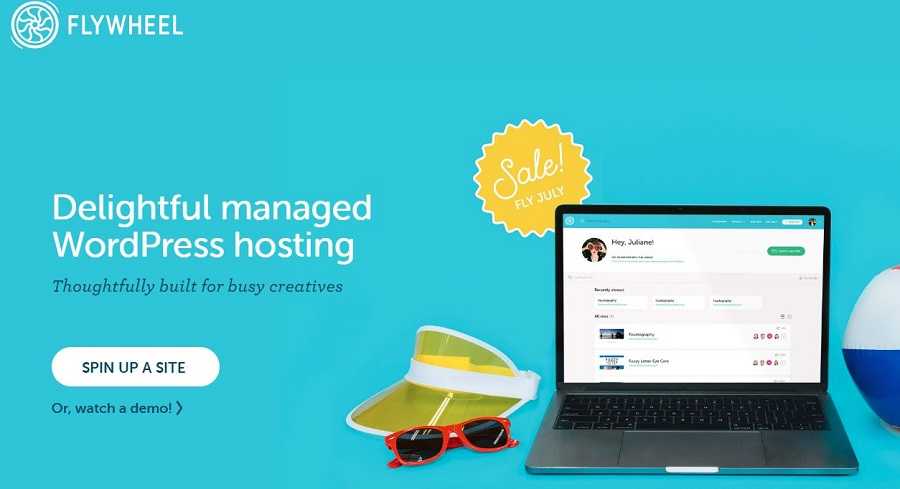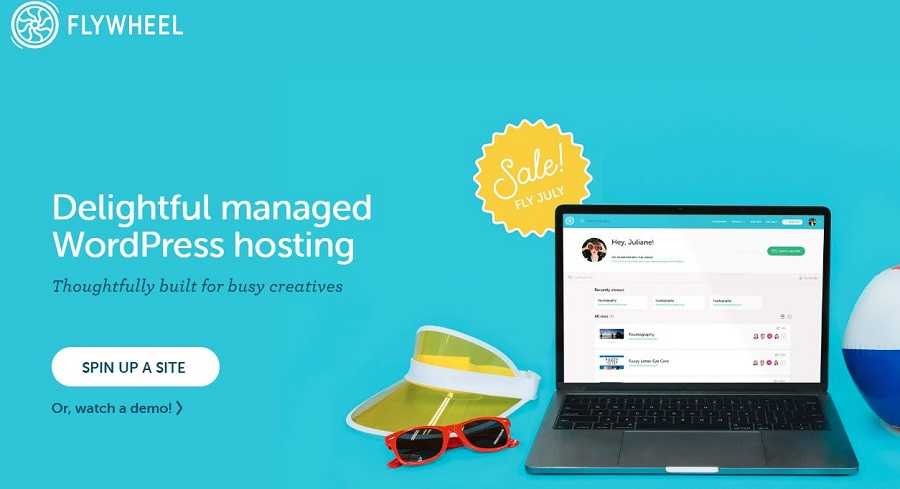 This is a managed WordPress hosting option and has multiple features to aid the users.
 Whether you want your blog to be of personal interest or as a business venture, they have got you covered for it all.
 Some of the key features are the easy-to-set-up staging sites.
 Regular Overnight backups to keep you updated.
They also have hands-on security options to get you to stay safe always!
2) SiteGround
Price: Starting at $3.95 Per Month Per Site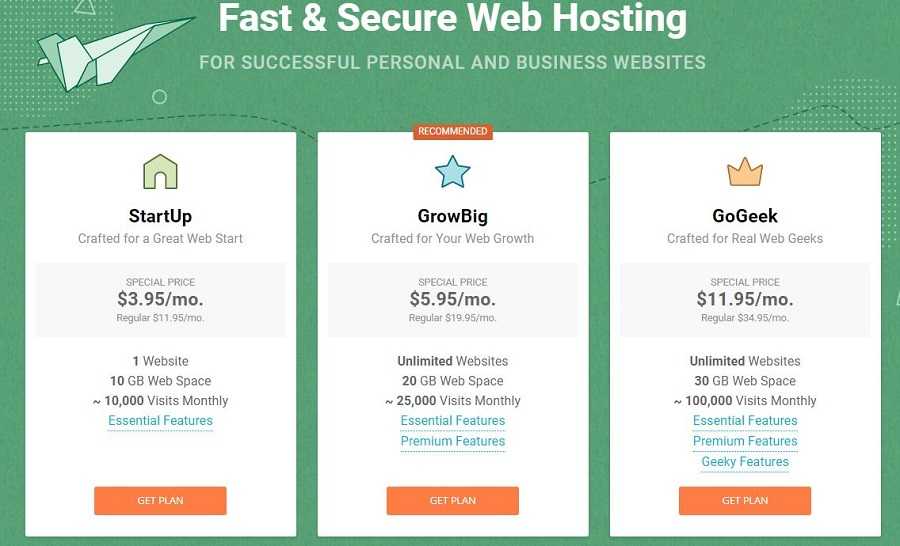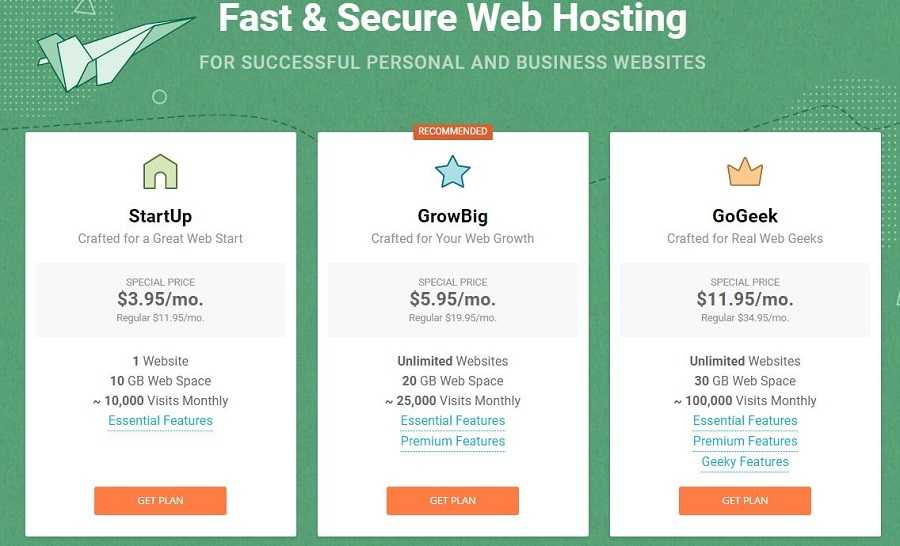 As far as the pricing goes, this one is pretty hard to ace. Not just that, the service and support that they offer are also unbeatable.
 Again, if you are a small blogger just starting out, or someone who wants to begin with a big presence, Siteground, will have you covered through it all.
 They have their own WordPress Supercacher plugin, that you can gain access to with their services.
 If you are looking to choose the best blog hosting that is making a staging site available for you, then this one has that.
 There is also free installation for WordPress.
3) BlueHost
Price: Starting $2.95 Per Month Per Site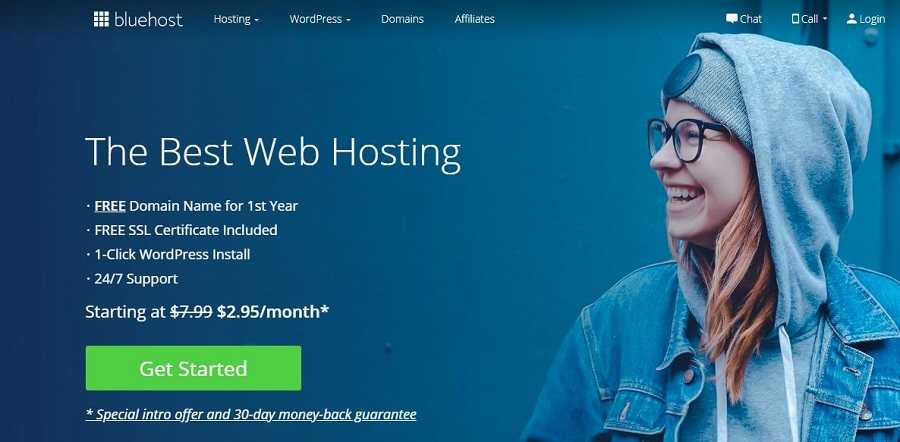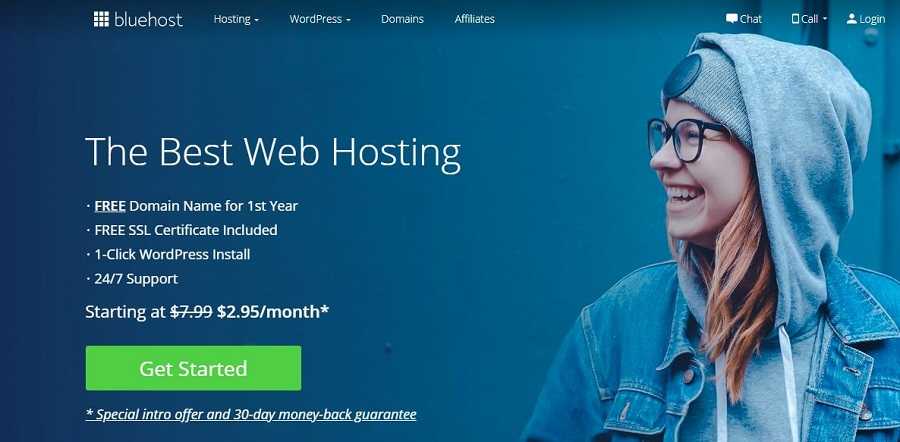 If there is a big name that makes up this sector, then it is BlueHost.
 In fact, they are officially recommended by WordPress as well.
 Their loading time is less than 2 seconds, which is far better than any other hosting provider.
 It covers 63% of the WordPress hosting, adds to that a free domain and an SSL.
 In fact, if you already have a blog and want to take it to BlueHost, there is a free site migration.
4) HostGator
Price: Starting at $2.75 Per Month Per Site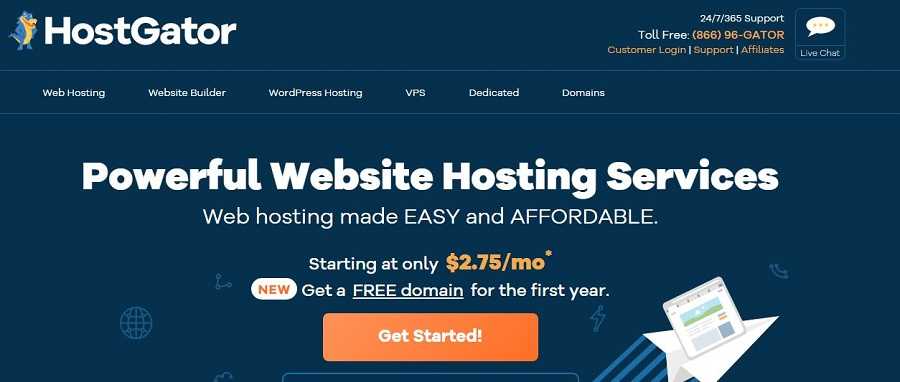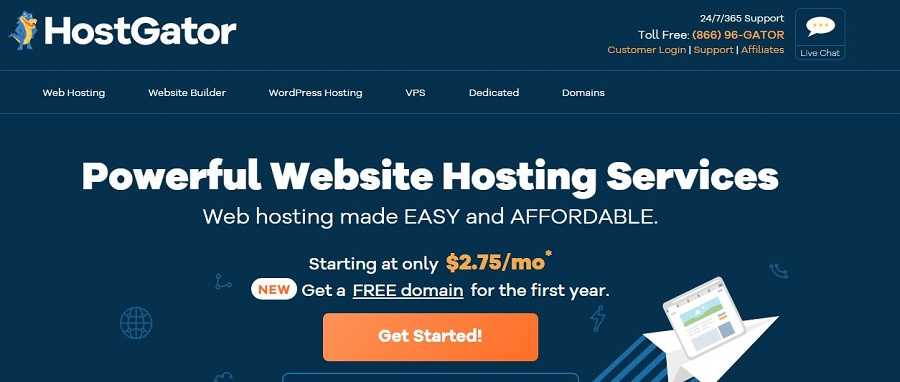 This hosting company hosts over 8 Million domains.
 The site loading time is a mere 691 milliseconds.
 The hosting provider is fast, reliable and assists with good support.
 Again, they too have the option of free site migration.
---
Best Blog Hosting: Conclusion
If you are venturing into blogging, chances are that this is going to be the virtual front, where you put yourself out to the web.
The hosting provider is important in basing that image of yours. Choosing the Best Blog Hosting is essential and adds to your value online.
We hope that these steps will help you zero down on the best choice and also give you various options from where you can make your choice.
If you need any further help with the hosting, please let us know in the comments section below.