Are you designing a landing page, product page, or FAQs page for your WordPress website? If yes then you can make your website easier to explore and improve user experience by using accordions.
What is an Accordion?
An accordion helps you to organize multiple sections of content in a single place. You can simply create a section that consists of collapsible tabs. This way you can put a lot of content without making your page design look cluttered.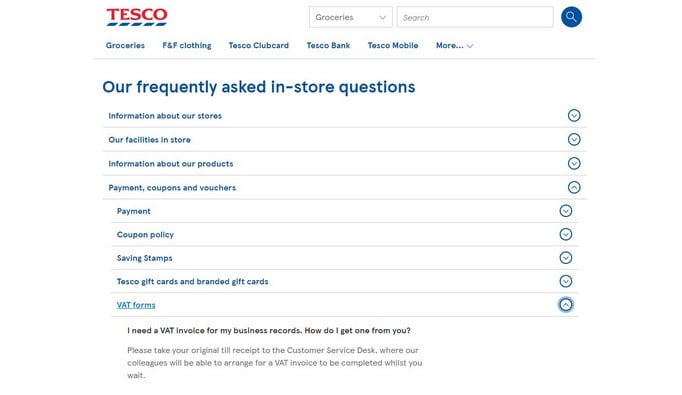 Generally, people confuse accordions and toggles with each other. They look somewhat similar but are actually different. Each Toggle item can collapse and expand just the way it does in an Accordion. The only difference is, you can open or close all toggle items cand multiple items can stay open at once; while in an accordion, only one tab can be open at once. 
What is the Need?
There are so many benefits of creating an accordion section on your website. Here, we have listed a few.
Saves Space: Unnecessarily long webpages do not fascinate anyone. Users simply hate web pages where they have to keep scrolling down to find what they are looking for. Accordion can help you save a lot of space on your page. You can wrap all the information you want to display in multiple tabs. This way, you will not end up making your pages extra-long. 
Organized Content: Accordions can also help you to display content on your page in an organized and user-friendly manner. It allows you to create tabs and also nest them further if you want to put them in separate categories.
Easy Embedding: You can embed an accordion section anywhere on your website. Either you are creating a product page or a FAQ section, you can easily embed it there. 
Now the question is: How to create an accordion section on your website?
The best thing about WordPress is, it allows you to add such amazing features without dipping your hands in the code. Here, you have plugins for every purpose. You can also create an accordion section on your website with the help of a plugin. 
Top 10 Accordion Plugins:
When you have multiple options to choose from, you can easily get confused. For your convenience, we have compiled a list of top 10 accordion plugins that you can use for your WordPress website. 
Accordion is a simple and very easy to use plugin. This free plugin allows you to create an accordion section on your website without any hassle. It comes with a lot of customization options like color, font size etc. You also get the option to choose whether you want to use accordions or tabs. Once you create an accordion, you only have to click on 'Publish' and then paste the shortcode on the page where you want to add this section.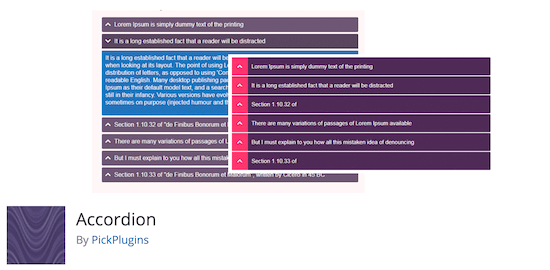 Main features of this plugin include:
Unlimited accordion and tabs

Display anywhere via shortcode

Lazy load for page speed

Responsive accordions

Custom icons

Multiple header/content styles

Third-party plugin data import

Compatible with the WordPress block editor and WooCommerce
All these things make Accordion a suitable option if you are looking for a feature-rich plugin without burning a hole in your pocket! 
Next plugin on the list is Easy Accordion. This can be your go to option if you want to create an accordion that has a more professional look. This plugin comes with drag-and-drop functionality. It offers a lot of customization options and some really amazing features. You will get a lot of expand/collapse style icons, color options, transition time decisions, and typography options. With the help of Easy Accordion, you can create beautiful accordions in no time.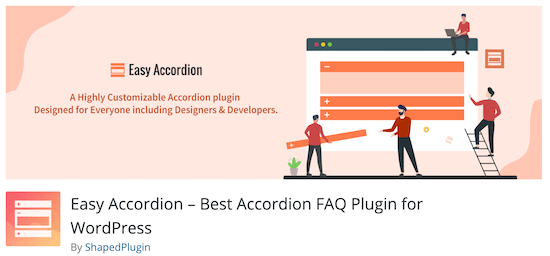 Main features of this plugin are:
Lightweight accordion builder

Click or mouse hover effect

Translation-ready

Multi-site supported

SEO-friendly

Cross-browser support

Mouse wheel support

Expand/collapse icon styles

Keyboard navigation support

Advanced shortcode generator

Responsive & mobile-friendly
Although the free version works just fine, if you want some extra features then you can go for the premium option of this plugin as well.
If you are looking for a plugin that is much more than an accordion plugin then Ultimate Blocks can be your go to option. It is a complete suite of new blocks for the all new WordPress block editor. Accordion block is just one of those blocks, named as Content Toggle. In this plugin, you will not have to create accordions first and then use the shortcode to embed them. Everything can be done directly via the block editor. In terms of usability, this WordPress accordion plugin is great.

Main features this plugin offers are:
Work in the native block editor

Tabbed content blocks

Custom content toggle

Easy to use

20+ new blocks for the block editor

20,000+ active installations

Regular Updates

Page layout blocks
Accordion FAQ is another popular accordion plugin. This free plugin works best when you have to add extensive guides on your website. It is also good for adding an accordion with simple and sleek design elements. 
This plugin comes with an interactive and easy to use interface, various customization options and color options. You will see all the options on the right sidebar so you can easily switch to the ones you like.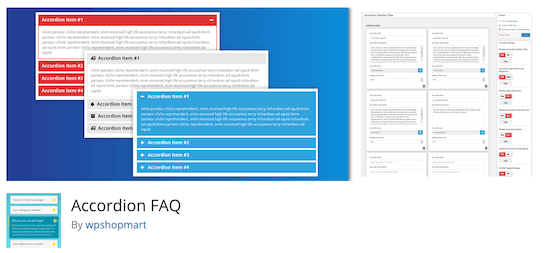 The best thing about Accordion FAQ is, it has been built using bootstrap, it offers fast rendering. 
Main features of this plugin are:
Responsive and mobile-friendly design

Drag-and-drop builder API

Unlimited accordions

Unlimited color options

Bootstrap framework

Font Awesome icons

Multiple advanced custom fields

Compatible with all browsers
If you are looking for an option that is not just an accordion plugin then SeedProd can be your choice. With this plugin, you can create any kind of landing page without having to write a single line of code. It includes an accordion block using which you can add expandable/collapsible text sections on your website. This way, you can free up a lot of space on your page, while offering a seamless user-experience. This plugin works on a drag and drop approach. All you have to do is drag and drop the accordion block onto a page and start customizing it according to your requirements. You can add as many text sections as you want.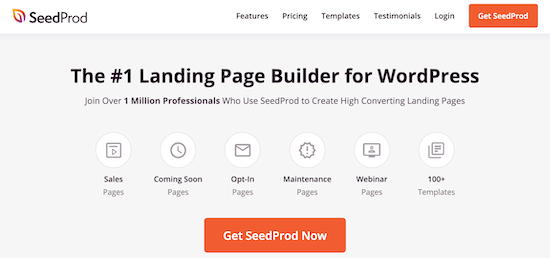 This plugin allows you to customize the typography, color, text spacing etc. so that your accordion section can match the overall appearance of your website. 
Shortcodes Ultimate is a feature-rich, multipurpose plugin. It allows you to do a lot of things and creating accordions is one of those things. With this plugin, you can embed an accordion into any widget area as well as in a post/page using a shortcode. It also includes a few other useful shortcodes that you could use for some different purposes.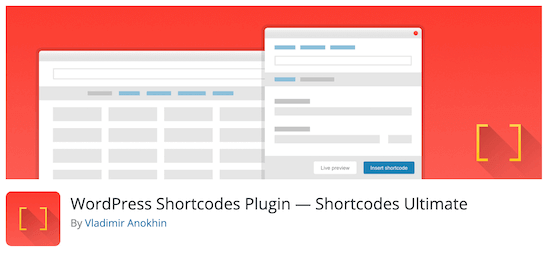 Top features offered by this plugin are:
Simple accordions

Fast-loading design

Responsive

Compatible with the block editor

Translation-ready

Beginner-friendly documentation

RTL support

Live preview

50+ beautiful shortcodes
In this plugin, you can create a WordPress accordion directly via the block editor. YYou will also be able to customize the accordion design completely according to your requirements. 
If you have just started out and do not want to get involved in the technicalities then this is the best option for you. This free accordion plugin  is easy to use and comes with enough features to create a beautiful accordion section. 
It has a responsive layout and features horizontal and vertical accordion tabs. For a more engaging user experience, you can use animate accordions and transition effects.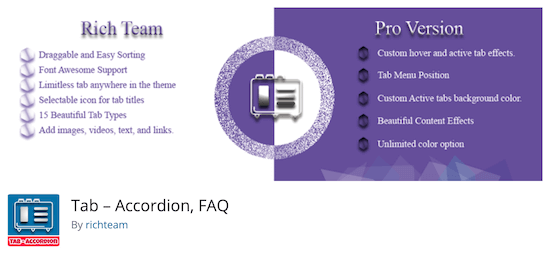 Main features of this plugin are:
31 types of tabs and accordions

Fully responsive.

Easily customizable

Show/hide category icon

Tabs transitions.

Constant updates & support.
Arconix Shortcodes is a multipurpose plugin that allows you to add various kinds of styled boxes, buttons, tabs, accordions, unordered lists, columns etc. to your WordPress website. With this plugin, you can create unlimited accordions and easily embed them wherever you want using shortcodes. 
If you are concerned about situations like shortcode name conflicts then there is a solution for that. This plugin comes with a compatibility mode that can prevent this kind of conflict.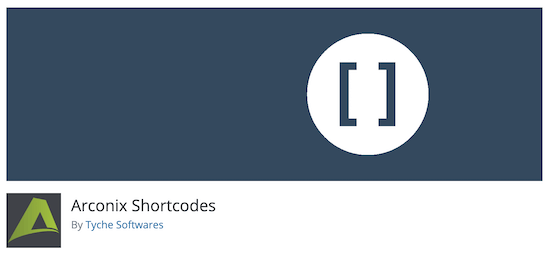 Main features of this plugin are: 
6 style shortcodes (accordions, boxes, tabs, toggles, etc.)

6 utility shortcodes (login-logout, highlight, etc.)

Shortcodes for up to 5 column display

FontAwesome support for boxes, buttons, lists, and tabs gives your interactive elements that extra pop

Responsive shortcode design to fit any screen

Compatibility Mode 
Accordion Slider is a responsive accordion plugin that combines the functionality of an accordion with that of a slider. It also works seamlessly with the Gutenberg shortcode block. If you are looking for an accordion plugin that can help you to offer an engaging user experience then Accordion Slider can be your go to option.
Main features of this plugin are:
Fully responsive 

Touch-enabled

Allows multiple pages of panels

Option to add external links for the images

Constant support 
Elementor is a very popular page builder plugin that allows you to do a lot of other things as well. It comes with many amazing features and a free accordion widget is one of them. You can create an accordion section and make your page design look organized and clutter free in no time with this plugin. It is very easy to use as it works on a drag and drop approach. 
The best thing about this plugin is, it gives you so many style and customization options and it. You can adjust everything according to your requirements be it the height, font, design or responsiveness. 

Main features of this plugin are:
Highly customizable accordion

Motion effects

Visual page builder

Drag-and-drop editing

Easy to build

40+ free widgets

Custom fonts & icons

WooCommerce-compatible

Powerful support

Custom CSS

Fully responsive
Elemntor is undoubtedly the best choice because it allows you to design your entire page and is not just for the accordion section. 
Wrapping Up!
Hopefully, this article has helped you to find a suitable accordion plugin for your WordPress website. 
Still have some doubts about this? To get some expert advice you can call us on 1-866-332-0276. Our team of WordPress experts will assist you with all your queries.