WordPress is an extremely popular option when it comes to website building. And this fact does not need any evidence as approximately 38 percent of all existing websites are being powered by WordPress. WordPress is an ever-growing community supported by thousands of developers and designers. And these technical people also keep introducing new updates to improve it even further. The latest version is WordPress 5.6. And it was released on December 8, 2020. Now you must be wondering also What's New in WordPress 5.6. So here we are going to explain everything about WordPress php5 6. 
What is WordPress 5.6?
This version of WordPress is a major release. And as every year a new default theme gets released named after the year, this time also there is no exception. A new theme Twenty Twenty-One has been released with WordPress 5.6. Like the older versions of WordPress, this new one also includes many different versions of the Block Editor. And these are to enhance the way you perform the editing. And this is also very much useful for the users who have not installed the Gutenberg plugin yet. and updated on their websites yet. But at the same time, this also does not mean that this update is just about Block Editor. It also includes several other features to improve the WordPress core. Some of the key features of WordPress 5.6 are a new default theme, automatic updates for major releases, improved support for PHP 8.0, etc.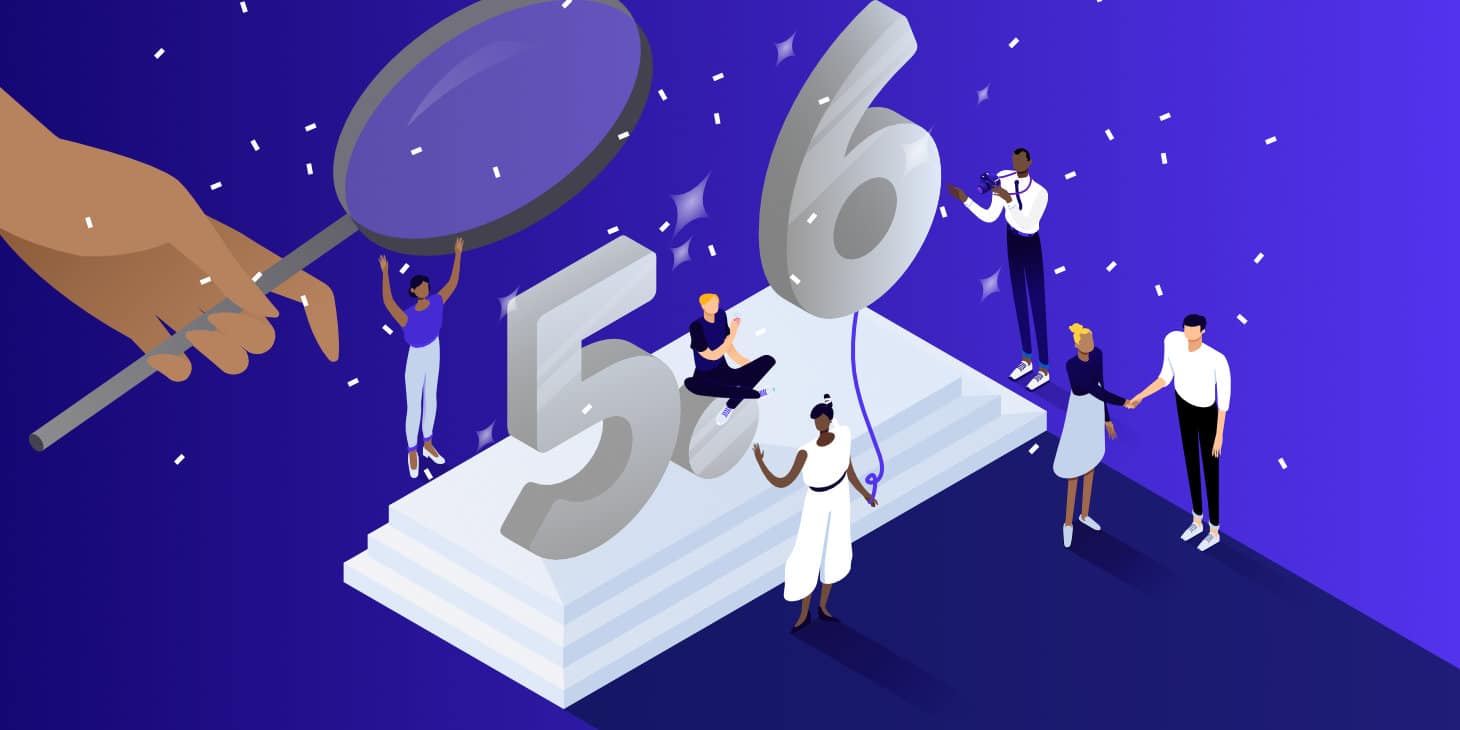 Here we are going to discuss WordPress 5.6 in different sections:
Block Editor Improvements:
Some noticeable changes in the block editor are:
Video Position Control For the Cover Block & Subtitles:

In previous versions of WordPress cover block used to show position controls for images only. This update also lets the users set video positions within the cover block.

Patterns Organized in Categories:

In this version, users will see an option to switch the category for the patterns panel under the 'Add new block' column. This way they will also be able to find and use a specific pattern when they need it. And they will also have the option to find patterns that are available with their

existing theme

. 

Keyword Variations to Improve Block Search:

Now developers also have an option to store keyword variations in the block editor. This way the block search feature has also been improved in a way that users can find a block. 

Characters in The Information Panel:

In previous versions, the character panel used to show words, paragraphs, and blocks used in the content. Now it will also show the characters. 

Color Support for The Lists Block:

With this update, lists block will have the option of selecting text and background colors. And for this, there will not be any need to add the list to another block.

Social Icons Block:

The social icon buttons have a new gray style and the users can open all links in the block in a new window.

Editor Options became Preferences:

In the settings panel of the default block editor, there used to be a section called 'Options'. In WordPress 5.6, this section is called 'Preferences'.
Auto Updates:
The previous version WordPress 5.5 came with an option to turn on auto-updates for some plugins. In this version, there is an advanced feature. This version comes with an option to turn on auto-updates for major releases as well.
To turn on this option, navigate to Dashboard > Updates and then click on the 'Enable automatic updates for all new versions of WordPress'.
Better Support  for PHP 8.0:
The main language of WordPress is PHP. and PHP also keeps releasing new versions. On November 26, 2020, PHP 8.0 was released. The latest version of WordPress is also fully compatible with PHP 8.0. This update fixed any known compatibility issues with PHP 8.0. 
Application Passwords for REST API:
Using the REST API in WordPress developers can communicate with a website outside the WordPress installation itself. To ensure that the entire process is safe, WordPress 5.6 introduced application passwords. 
Default Theme Twenty Twenty-One:
The new default theme is Twenty Twenty-One. This theme comes with a canvas for the block editor and other editing features. This theme also focuses on the design being simple and refreshing.
Other Improvements:
This WordPress version introduced plenty of amazing features and bug fixes. Some important ones are:
In this update, the developers kept the three-step plan of upgrading the core jQuery in continuation.

It also includes the REST API Batch Framework for making a series of REST API calls in one request to the server.

A new action wp_after_insert_post is also available in this WordPress version. 

Unlike older versions, WordPress 5.6 also does not have the older-style PHP type conversion functions. It has type casts instead. 
---
Wrapping Up!
The latest version of WordPress is a vast one. If you are wondering What's New in WordPress 5.6 then here is the answer. This update has several features, enhancements, and bug fixes also. Although it improved the existing block editor but this does not mean it is only about that. This update is much more than that. 
After reading this detailed overview, the possibility is high that everything must have got clear in your mind. But still, there can be instances when you have some doubts about it. If such a thing happens, you can get the solution for your issues by contacting us. For this, you can call us on 1-866-332-O276. We are working round the clock. 
---
FAQs:
What is the release date of WordPress 5.6?
The release date of this version is December 8, 2020.
Is WordPress 5.6 compatible with PHP 8.0?
Yes, it is fully compatible and provides better support for PHP 8.0.
What is the release date of PHP 8.0?
The release date of PHP 8.0 is November 26, 2020.
Name the default theme that came along with WordPress 5.6?
The default theme is Twenty Twenty-One.
Does this update introduce Application Passwords for REST API?
Yes.
Name the key features of this version of WordPress?
A few key features are:
Additional Block Patterns

New default theme

Improvements in the block editor

Better support for PHP 8.0

Auto-updates for major releases

oEmbed changes